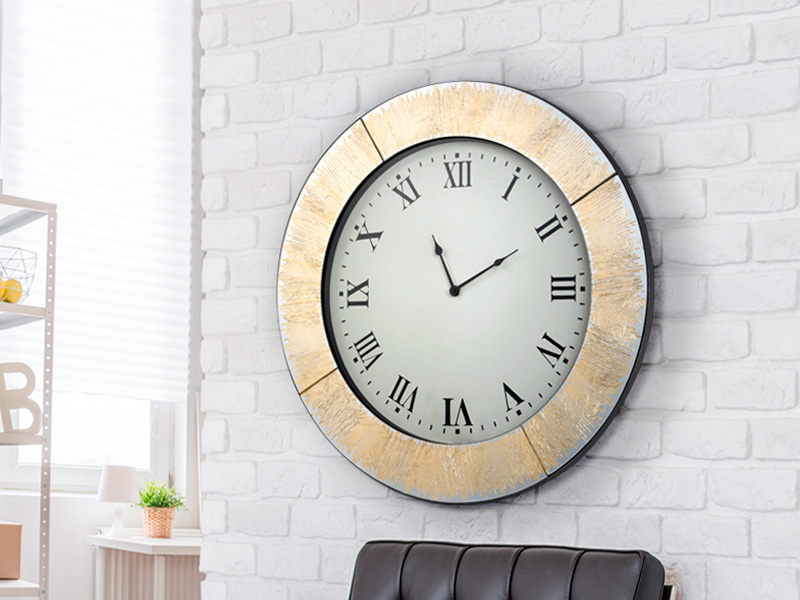 Like the song lyrics go, 'Tick-tock, stop the clock'. Even though it's kind of impossible, we know at Schuller that what clocks are not stopping this season are trends. And to be precise, wall clocks.
They are back this season, gracing the walls of our living rooms, foyers, kitchens and other rooms. You can use a unique clock that is the main feature, such as the VERONA model by Schuller, a clock framed using small circles of faceted mirrors in different sizes. A touch of glamor and elegance.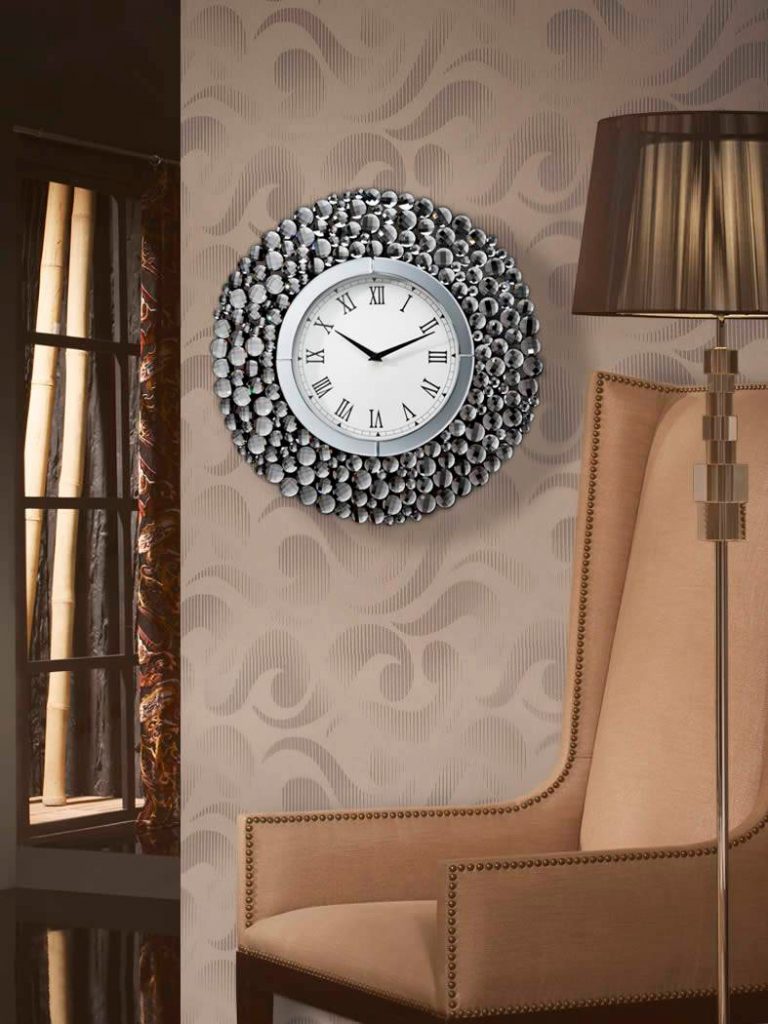 If you have a spacious room, why not go with a large-size clock? You'll really stand out with the Times model, a clock with no backside, giving you a view of the wall behind it and decorative details in ash wood.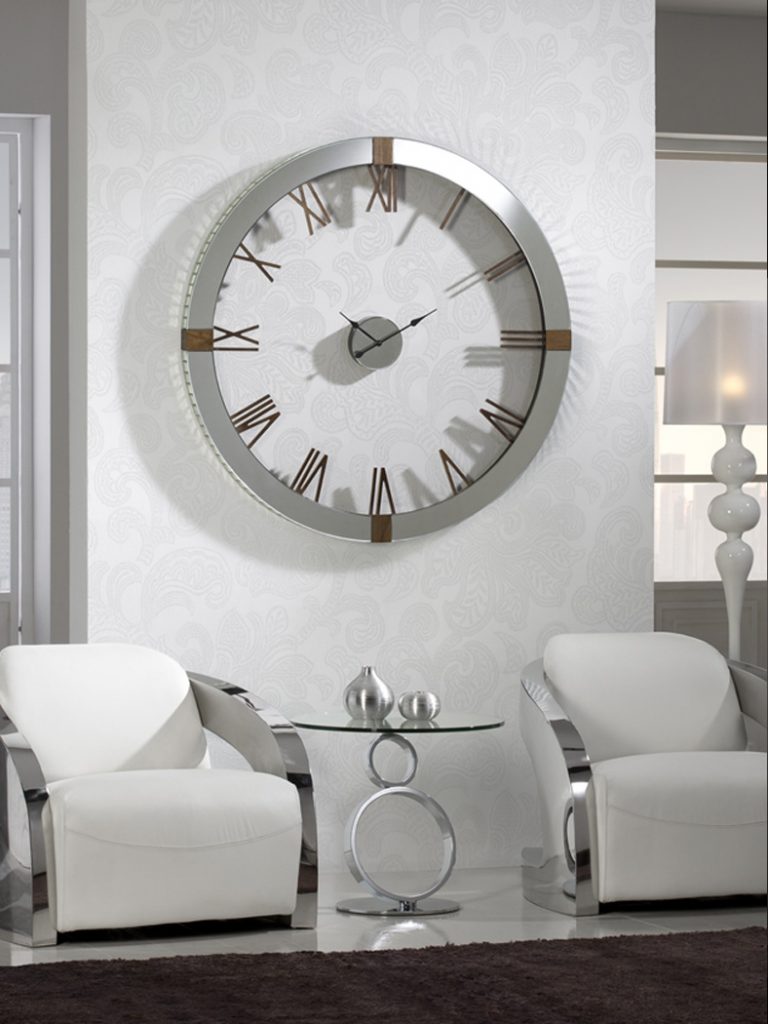 Another trend is to match different clocks on the same wall, or clocks with other decorative elements such as mirrors, frames or plating. For an original atmosphere, you can match together clocks of different sizes and styles to make a unique mural.
At Schuller we offer clocks in different styles, such as the Lluvia models, either round or square, with beveled mirror plates and glass frame decorated with a printed water drop pattern.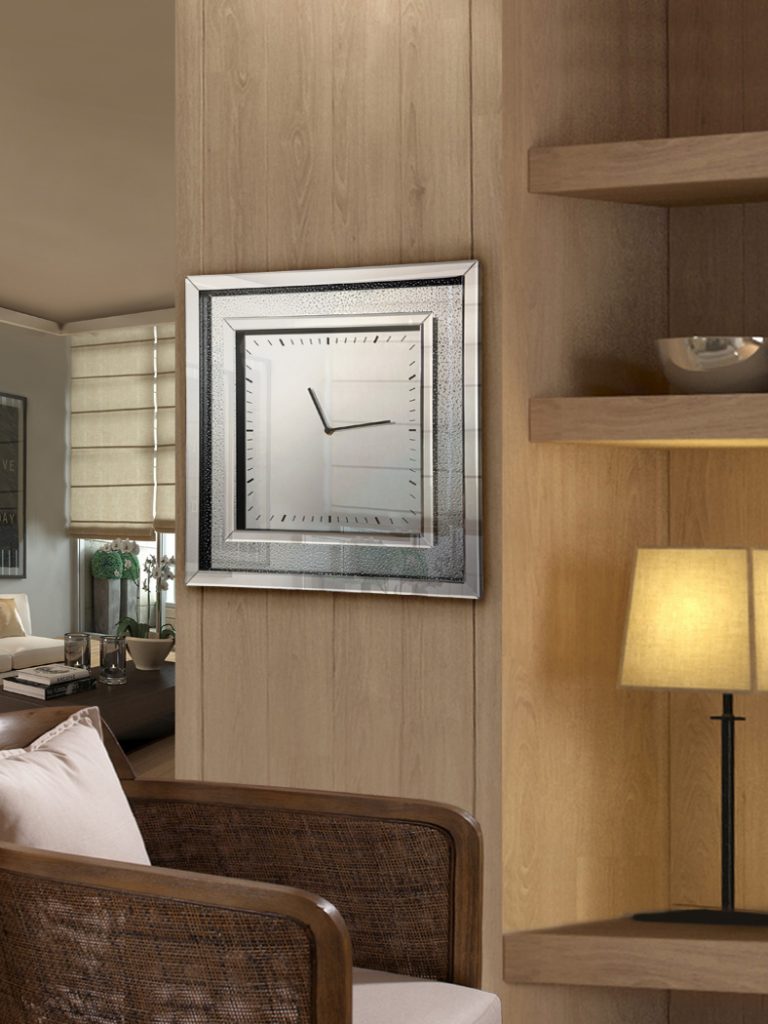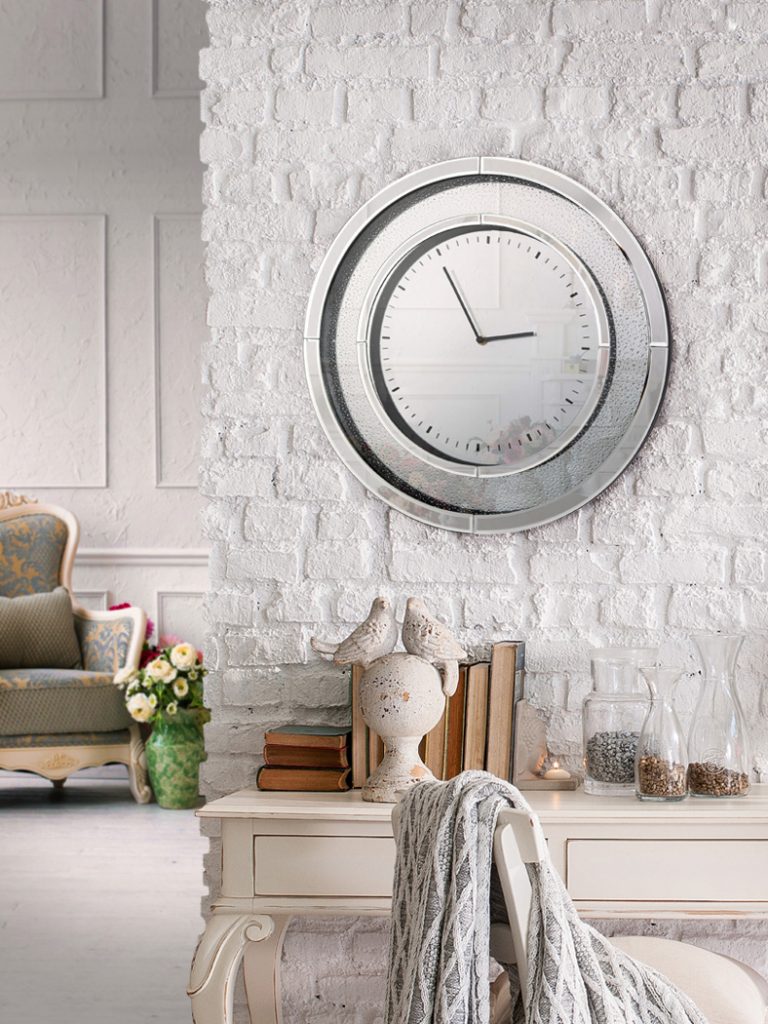 In contrast, you can create the mural using other clocks in different styles, such as the Nácar model, with its beveled mirrors and mother-of-pearl striping. The Aurora model has its sphere printed and graphics in gold leaf or silver leaf, with the option of having the sphere with no print as well.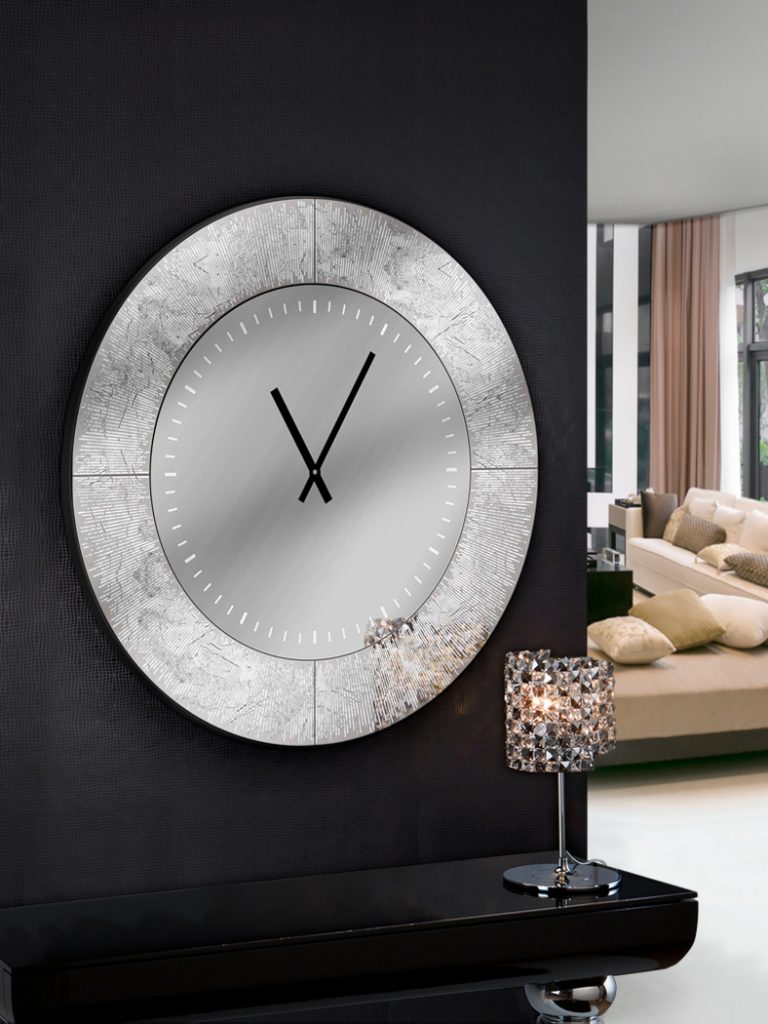 There are an endless number of combinations, formats and finishes. Choose the clock – or clocks – that best suits your tastes and the decor of the room you wish to decorate. And let time go by as you watch your home come alive in every room, on every wall.