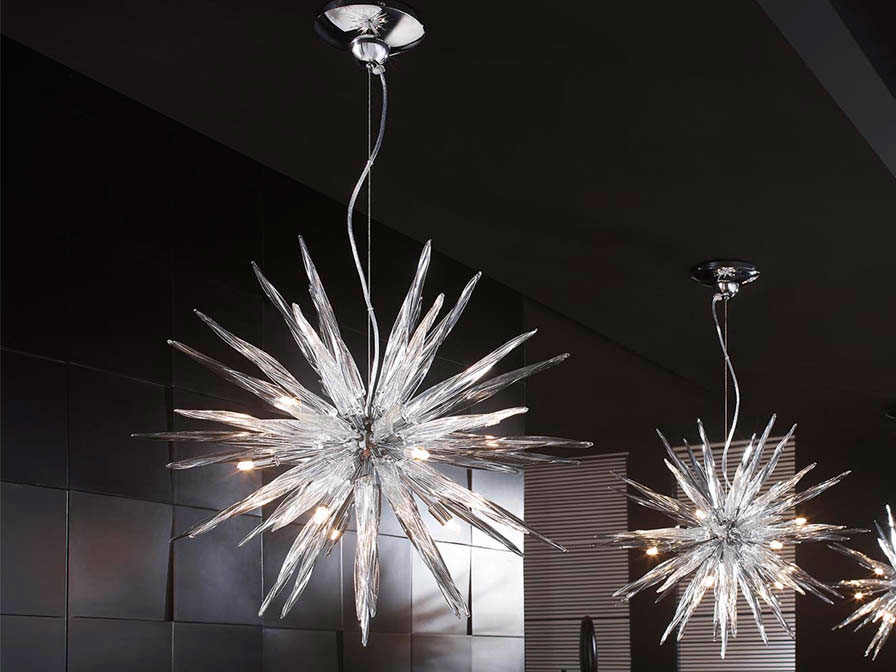 Crystal lamps are making their way back into the décor of trend-setting homes. After the success of 'retro' and 'vintage' styles, they have been revamped and are taking a prime position in such diverse settings as minimalist rooms, rustic-decorated spaces, and even areas where the most casual and colorful furniture is what stands out the most.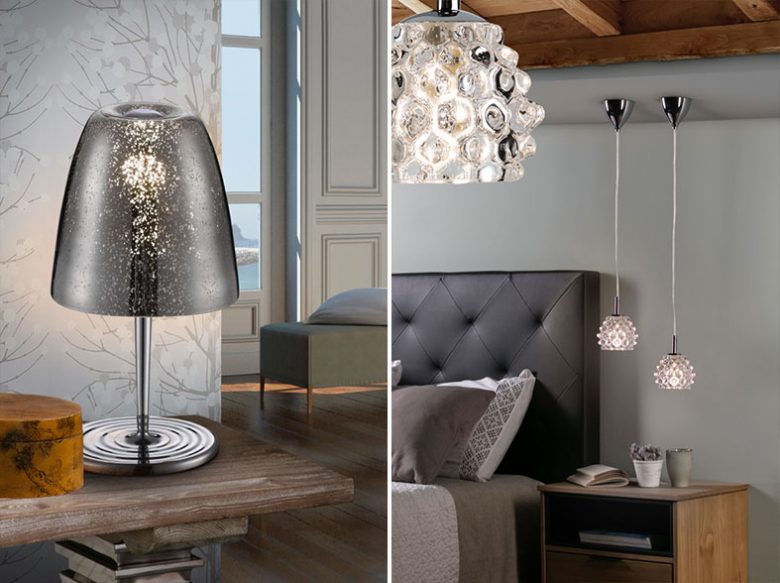 Ceiling lamps: crystal as the main feature
Cut glass, which for years has appeared almost exclusively in classic lamps, has gone on to take a place in the most modern-day design. The traditional prism of faceted glass is now being used in such sectors as jewellery-making, furniture fixings and decoration in general. The combination of cut glass with chrome and polished steel lends elegance and luxury to any home. The models Cala, Elos and Diva from Schuller are a few examples.
Blown glass, when combined with crystal ornaments and hanging strips, creates new possibilities in lamp design.
If you're looking to add a touch of colour, check out the champagne colour in the Ariadna model, or the traditional yet always fashionable Murano and coppery colour in models such as the Argos and Esfera.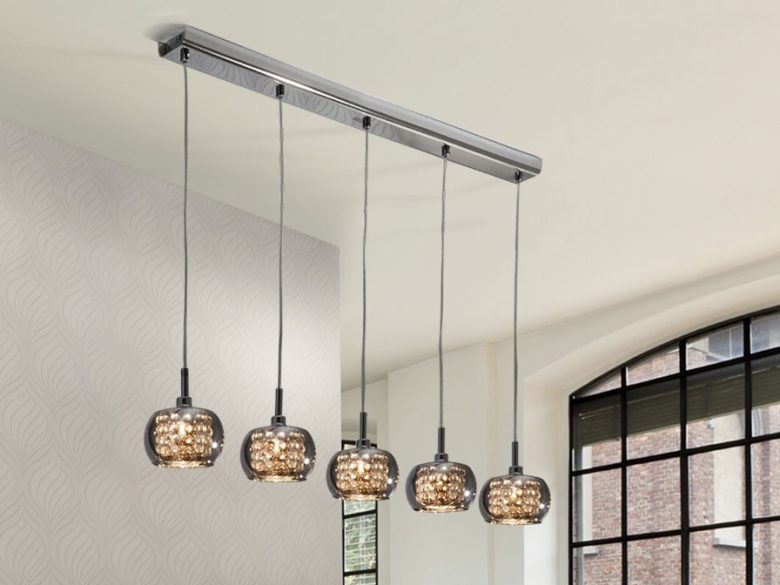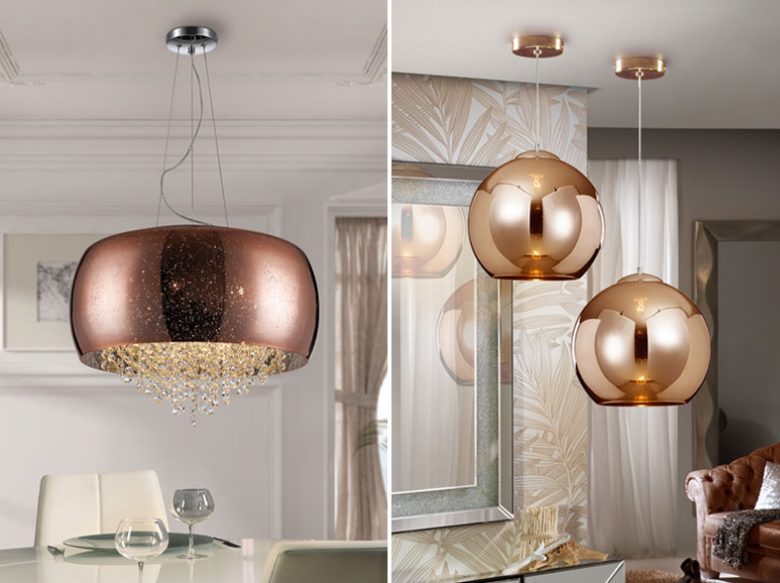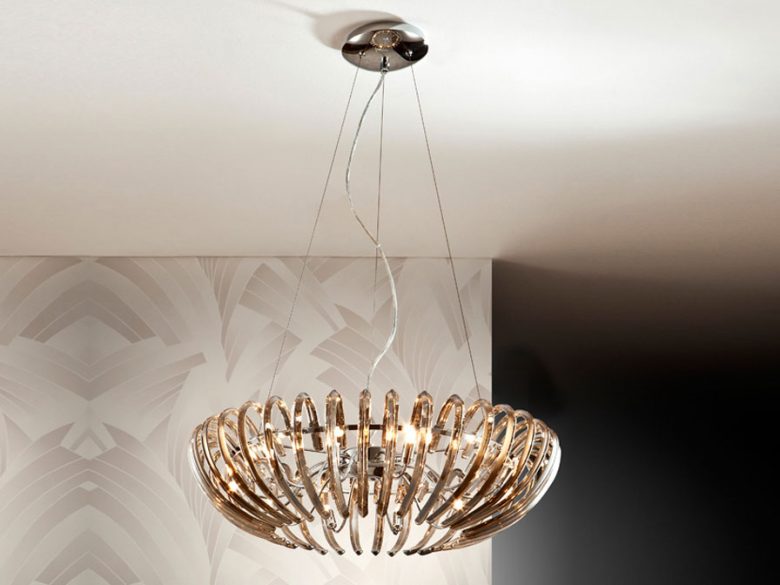 The glass droplets and ovals are back with new finishes, such as chrome, gold and tinted. They are a featured element in the design of the Bruma collection.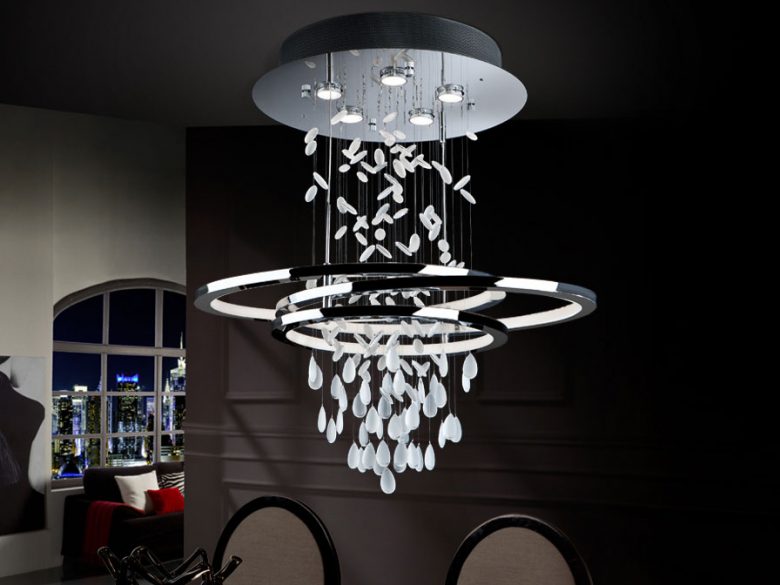 As are the new shapes of bubbles and spirals in the Andrómeda and Nova collections.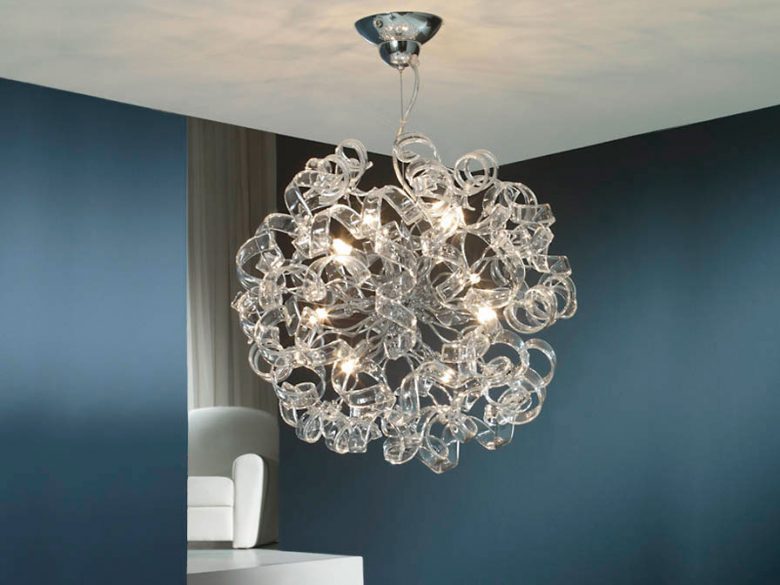 If you're are looking to include lighting that harkens back to antique chandeliers but with an innovative touch, the Stela and Palace models are a modern take on classic pieces.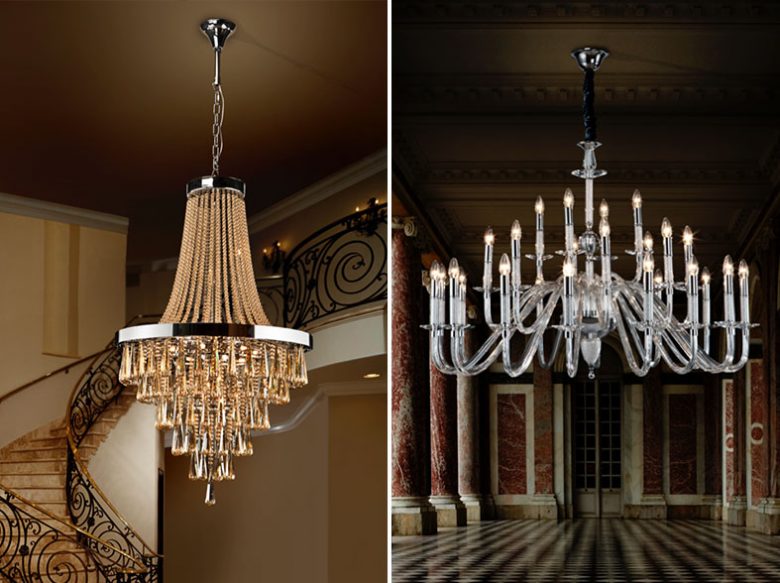 The Verdi collection is an upgrade on Florentine lamps, so widely used to decorate both the most barroco settings as well as to provide contrast in avant-garde spaces.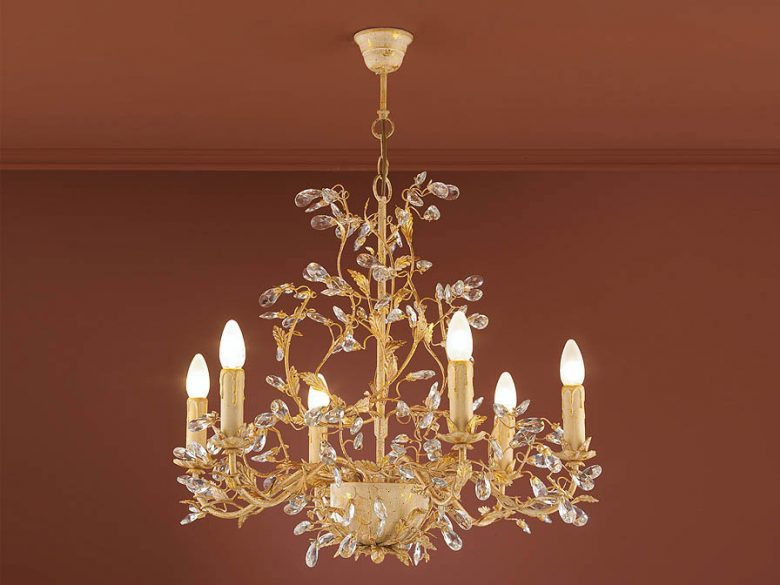 Ceiling lights and table lamps
Crystal is also striking in table lamps and ceiling lights when combined with materials such as chrome metal.
The Dana, Estratos, Luppo and Elis models in ceiling lamps, and table lamps like the Diamond, Satén and Corinto are just a few examples of the various decorating styles that can lend a room its personality.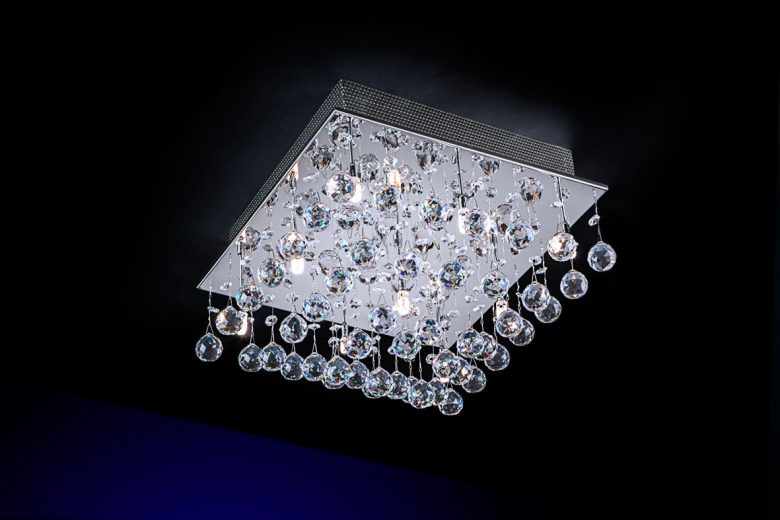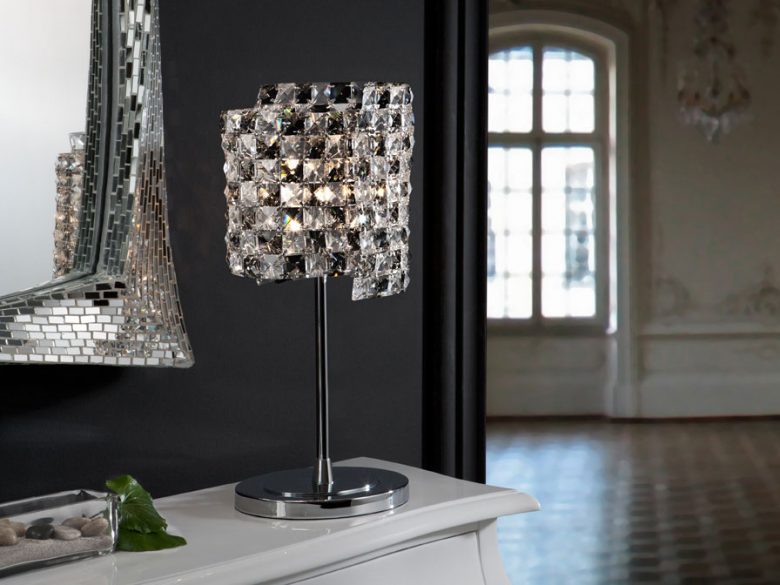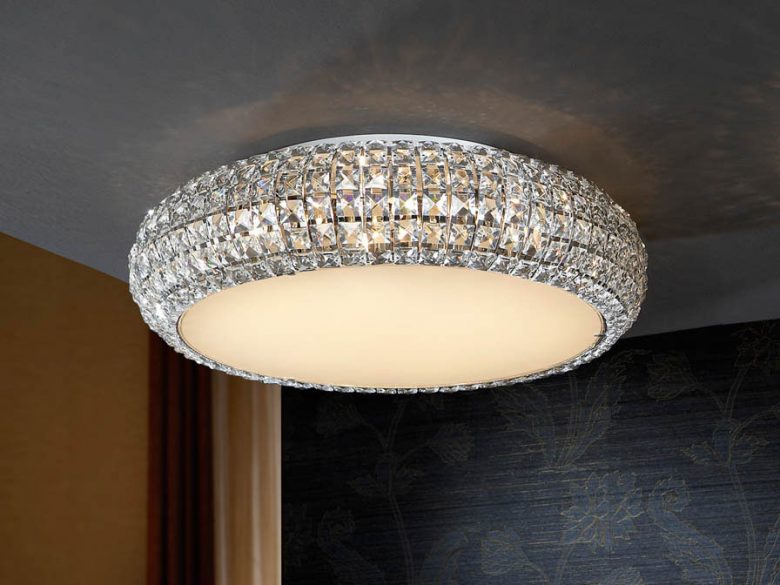 Whatever your choice may be, crystal lighting adds a touch of distinctiveness to the decor in all kinds of settings.