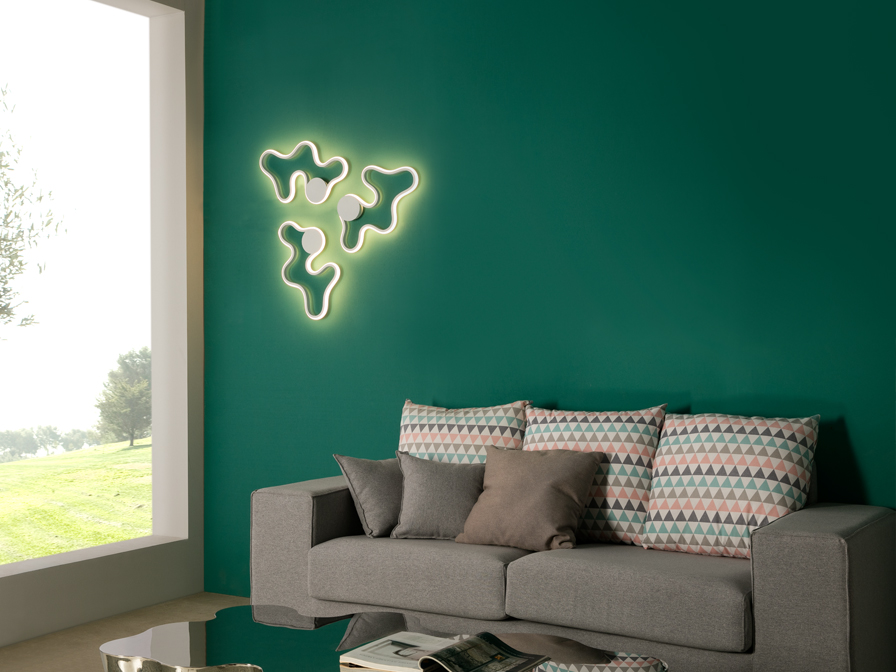 After years of the straight lines of pure minimalist design setting the trends in decoration, curves have made their way back, lending softness to spaces, giving an ambiance of greater depth and less rigidity.
At Schuller, we have developed some new collections inspired by this trend. Lamps for accentuating spaces and lending them personality.
Different lamps, always curved and with LED technology.
– The LED lighting system translates into significant energy saving without any loss in light intensity. LEDs make it possible to integrate lighting systems into designs where it was previously impossible.
The Loop floor lamp is made of metal and aluminum with a satin white finish. The dual-oval design gives it depth and a unique style.
– From the Laris collection, we are feature the wall lamp. Made of metal chrome finish and a matte white inner ring. The design of its offset circles creates a visual irregularity that accentuates the curved effect.
What makes this model stand apart is the halo of light from the outer ring that comes into play with the inner white diffuser.
– The Omega table lamp with its lighted rings of different sizes is ideal for decorating small passageways, such as the entryway or a small foyer. Its simple geometry gives it a serenity and originality that fits any style of decor.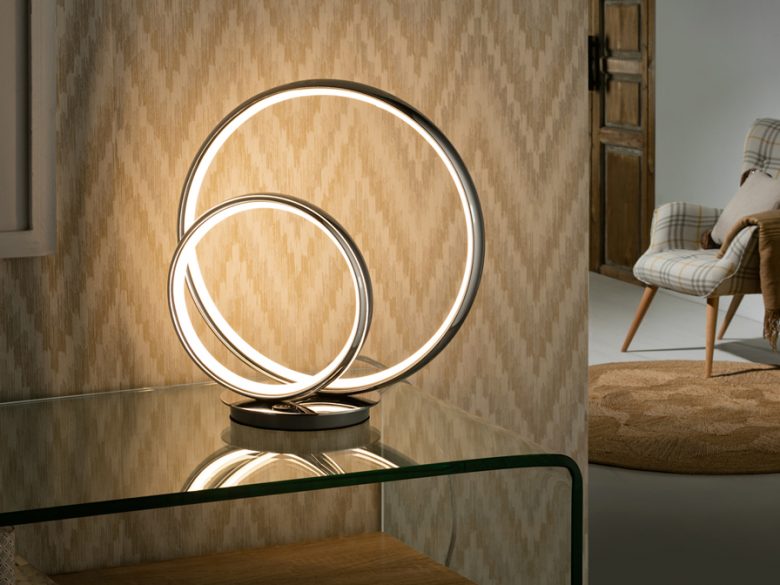 – In LED ceiling lamps, the Molly model is a bold piece. This lamp was created from a carefully-studied composition of curved interlacing lines and follows the laws of organic design and, at the same time, a minimalist concept.
It is made of aluminum with gold finish and an opal acrylic diffusor.
– Marea is the name of one of our most versatile designs, one you can use as a ceiling lamp or wall lamp. It evokes the curves made by sea waves, stirring a feeling of softness and strength in a single space. Its design allows several pieces to be combined into unique decorations.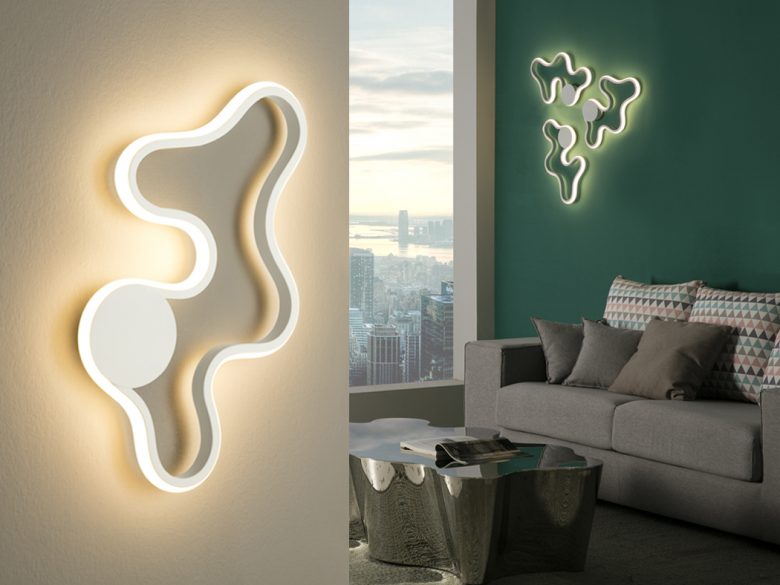 Light and curves, ambience and motion, synonymous concepts in current decoration trends to give spaces their own personality, life, warmth and harmony.