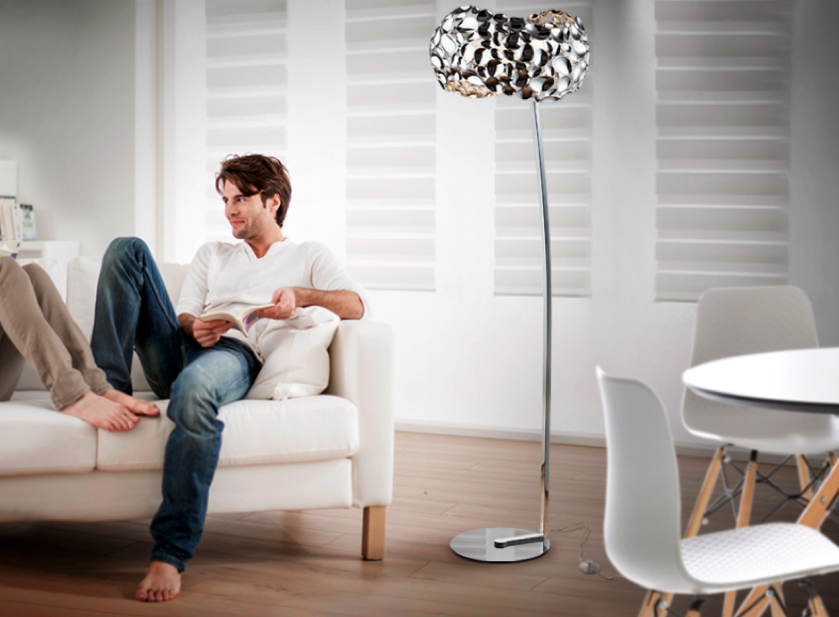 Even though lamps were first just used to light up spaces, they soon took on their role as objects for home decoration. But why not combine both functionalities? This is the reasoning behind the design and creation of every Schuller product.
Choosing the most suitable design for the space where it will be placed and the room itself are key to choosing the right model. It's time to be bold and forget the idea that "floor lamps are for living rooms or reading nooks only" and include them anywhere we feel we need light and stylish decor.
If you are looking for a floor lamp with an avant-garde, minimalist style and a very special design, the Cosmo and Linur are two good options. Made from chrome-finished metal, the Cosmo's original design with transparent acrylic bars plays with different-sized bubbles inside to create an effect of being in motion.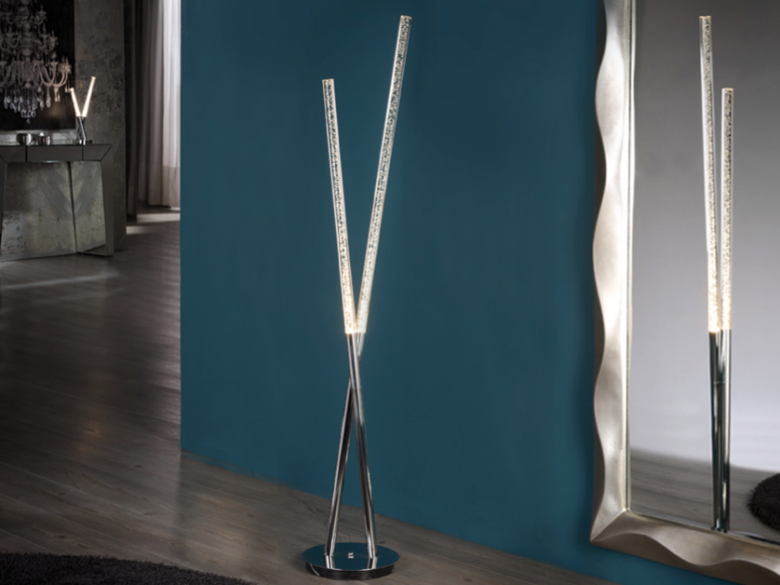 The Linur model gives off a warmer LED light that can be dimmed to change a room's ambiance at any given moment.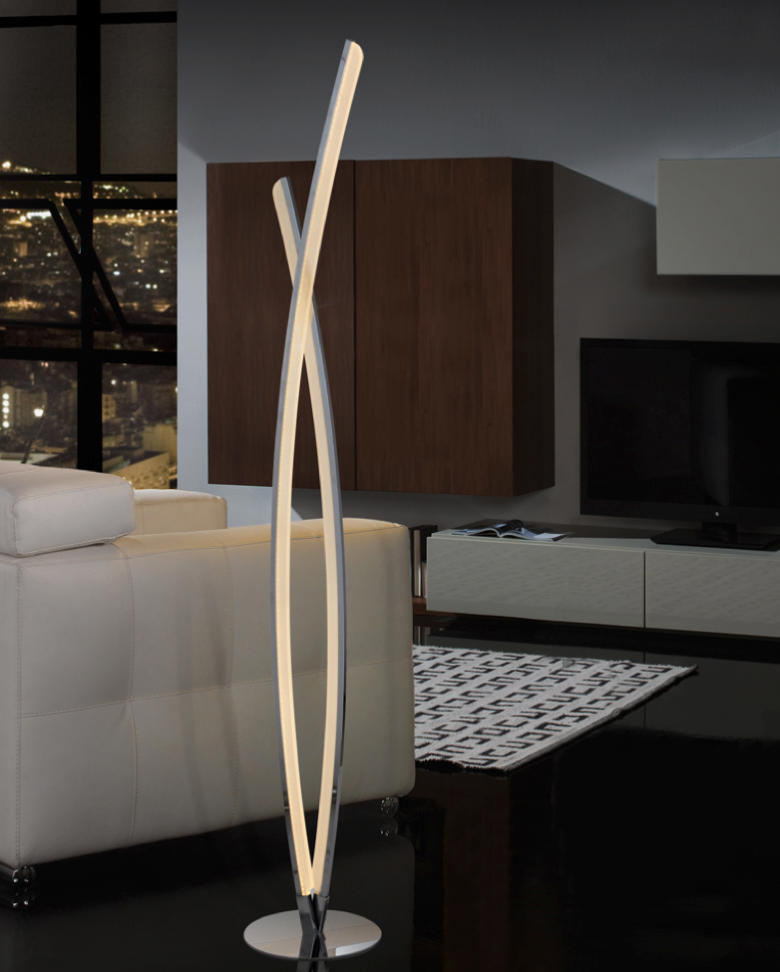 Another modern Schuller design is the Lucila, with 5 points of light that fit in perfectly as both lighting and decor in the kitchen or hallway.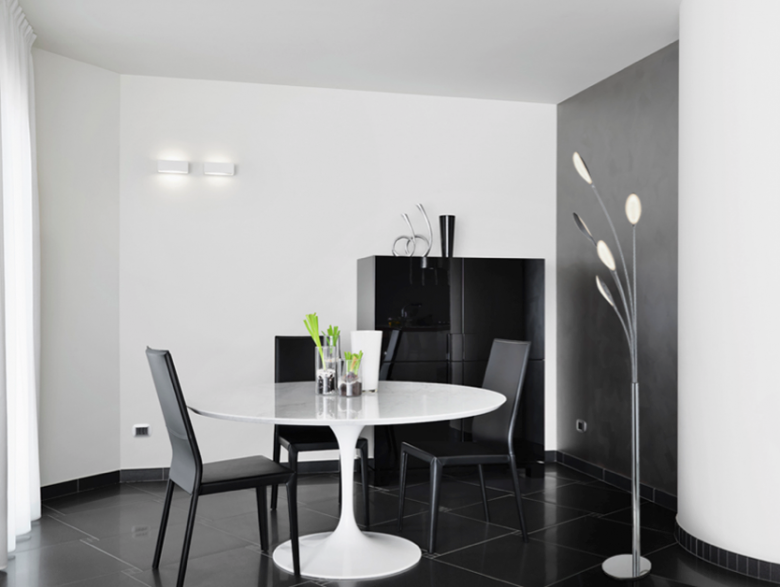 The Narisa collection features a very original design that comes in various options, in chromed metal with gold plating and finished in dark brown, matte white or rose gold plating.
In a more romantic style, the Eden model and its lamp shade, made of sheets of nacre and its gold leaf finish, is a perfect choice for rooms with a warmer decor.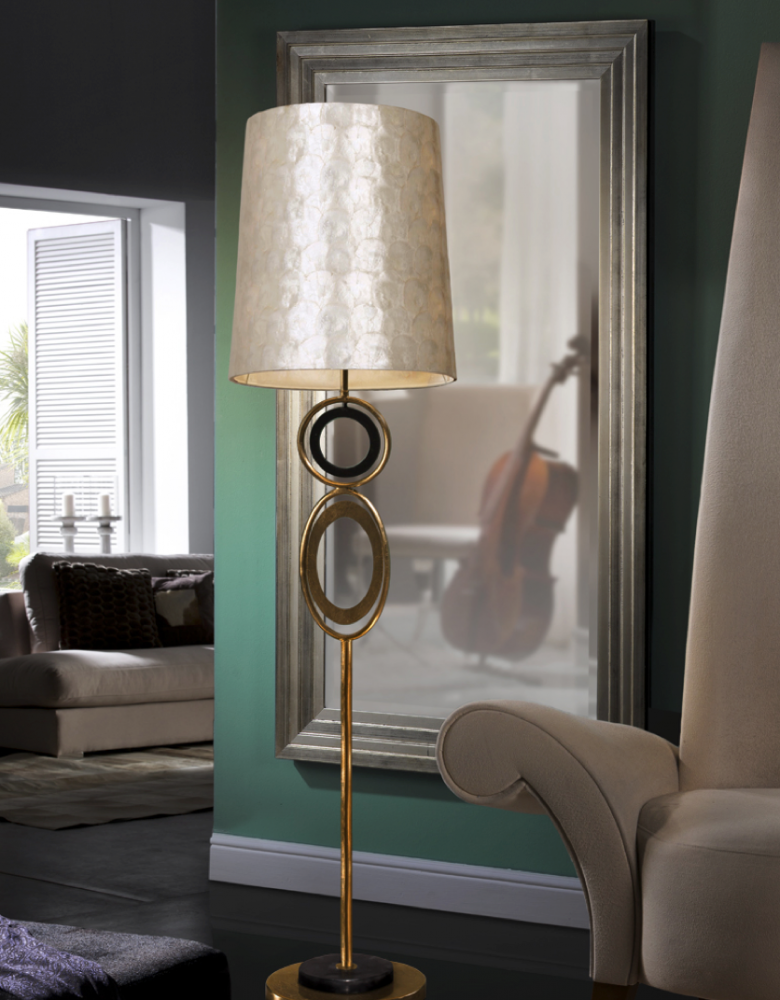 Pieces in the different styles by Schuller to offer you a wide range of possibilities to choose from.