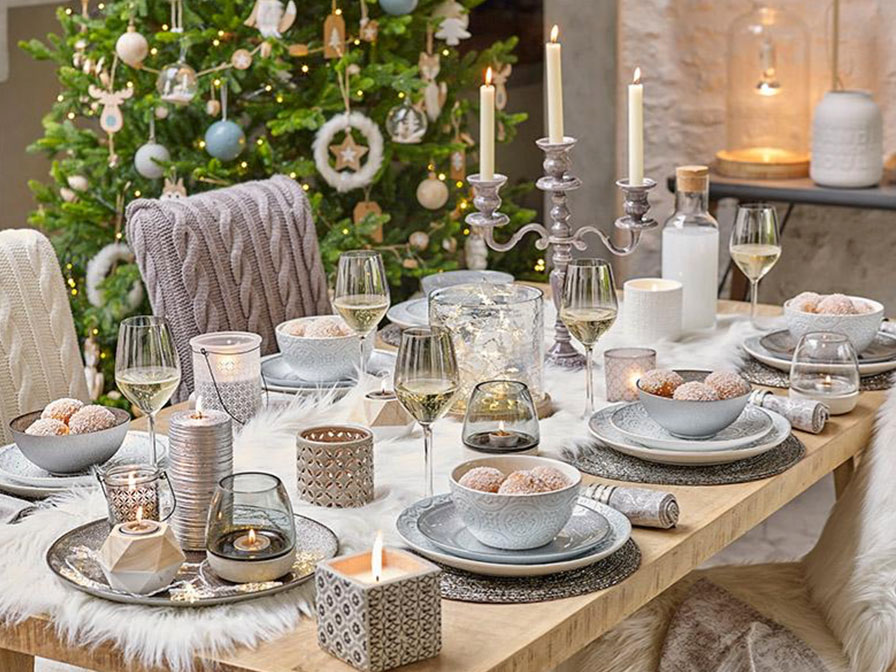 Lights, trees, figurines. When the Christmas season arrives, we like decorating our homes to create cozy spaces for enjoying this special time with family and friends. Make a Christmas ambiance, full of magic.
Play with lighting
Lighting is crucial when it comes to lending a space a different ambiance, and even more so when it's Christmas. We don't just mean the typical garlands or strings of Christmas lights, but rather using other elements like candles or candlesticks to help in making a Christmas setting.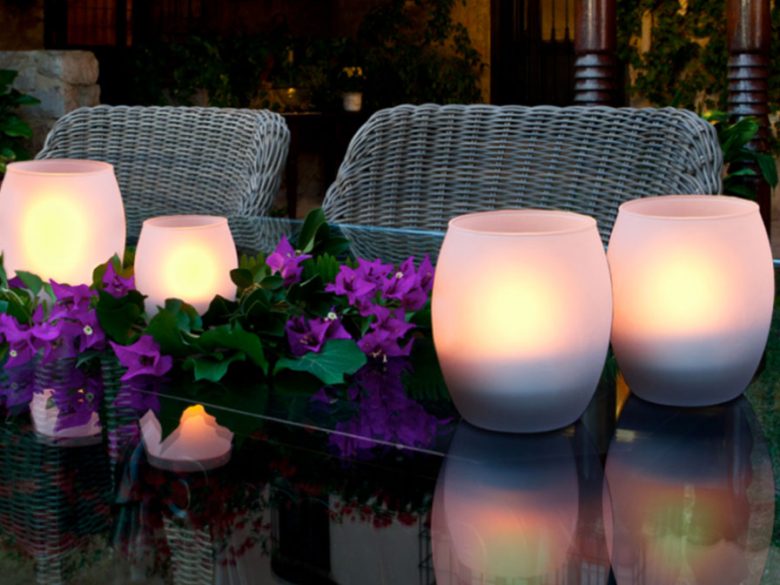 For added safety, at Schuller we recommend you use led candles like these glass ones with a flickering effect. If you like traditional candles, at Schuller we have this set of three wax candles with LED lighting.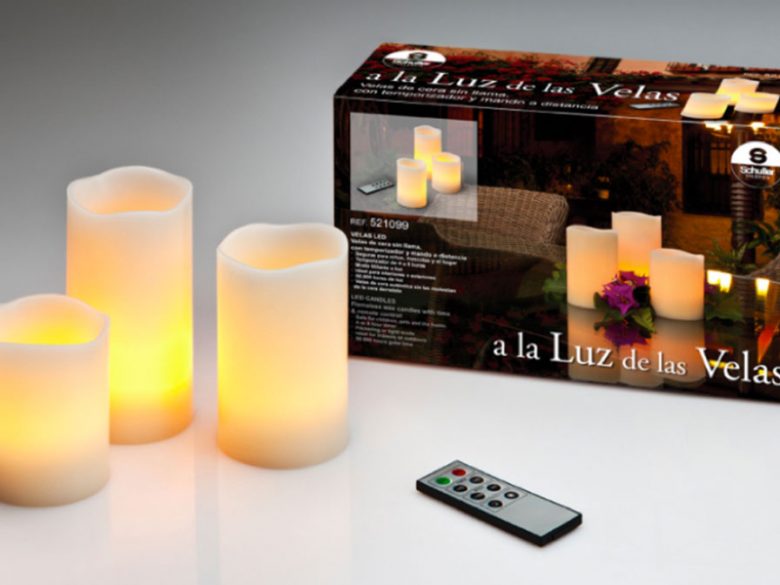 A perfect Christmas table
There are many moments during Christmas when we celebrate around the table. Some of the decorating trends this year include:
A classic that never goes out of style is the color red combined with green or gold. If that is what you choose for table decorations, do away with striped or checkered fabrics and add a typical plant from this season, such as a poinsettia or holly.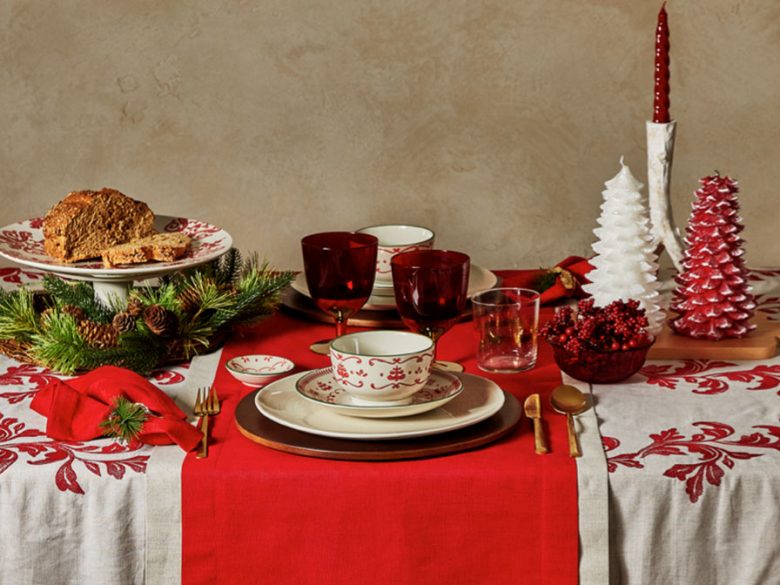 (Image: GAMA)
The combination in black and white, gold or silver is an option for the most innovative among us wishing to break from the norm without giving up on style.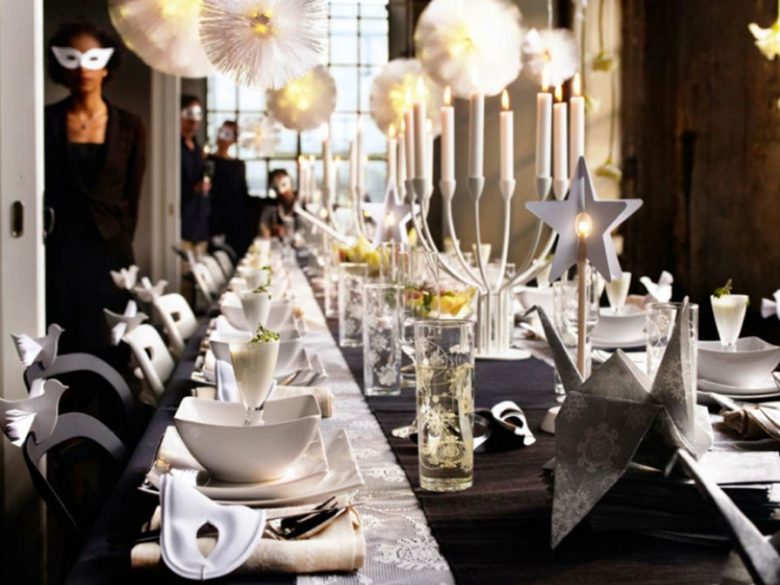 (Image: Casa y Diseño)
Or in contrast, warm tones and wood go together to make a Nordic style, remarkable for its simplicity and elegance.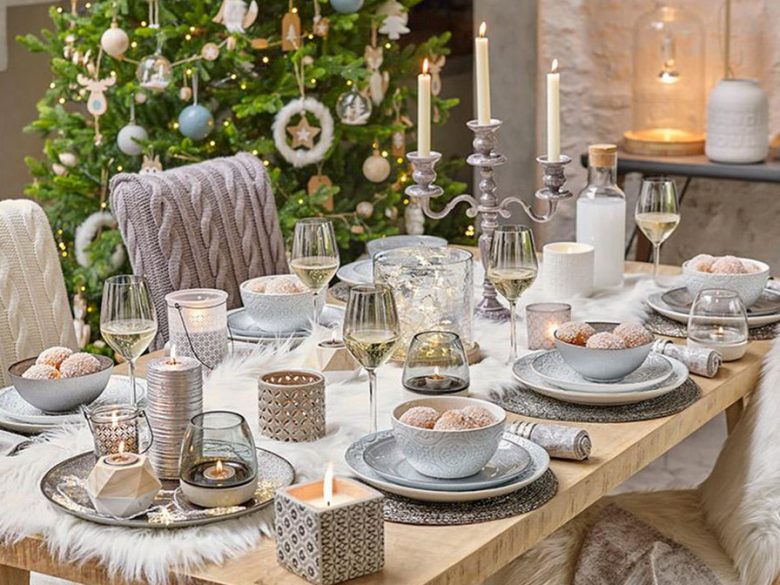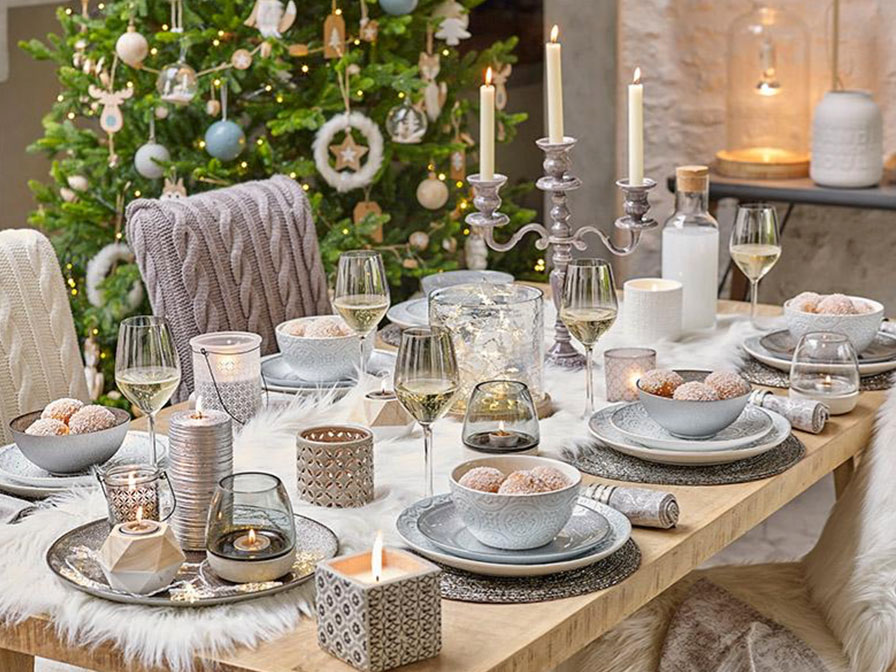 (Image: Nordic Treats)
At Schuller, you have a wide selection of dining tables and auxiliary tables for hosting Christmas celebrations at home with loved ones.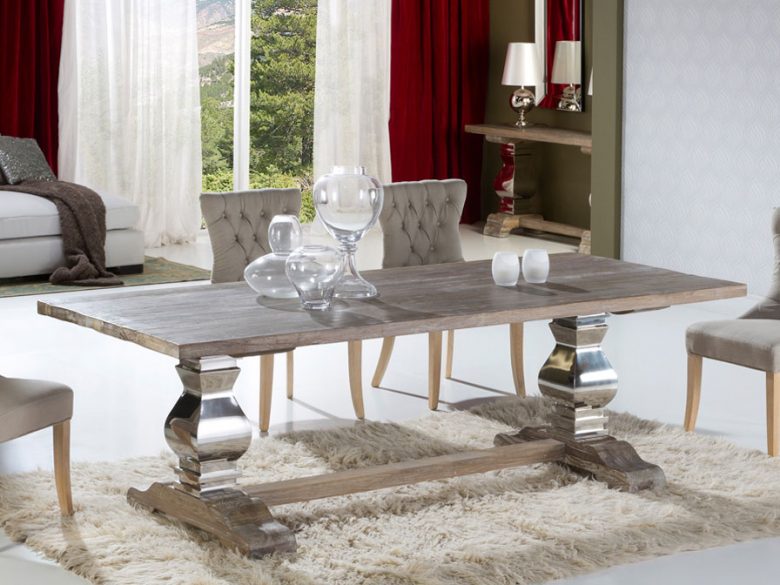 Enjoy decorating your home and your time spent in a space with good vibes. Merry Christmas!