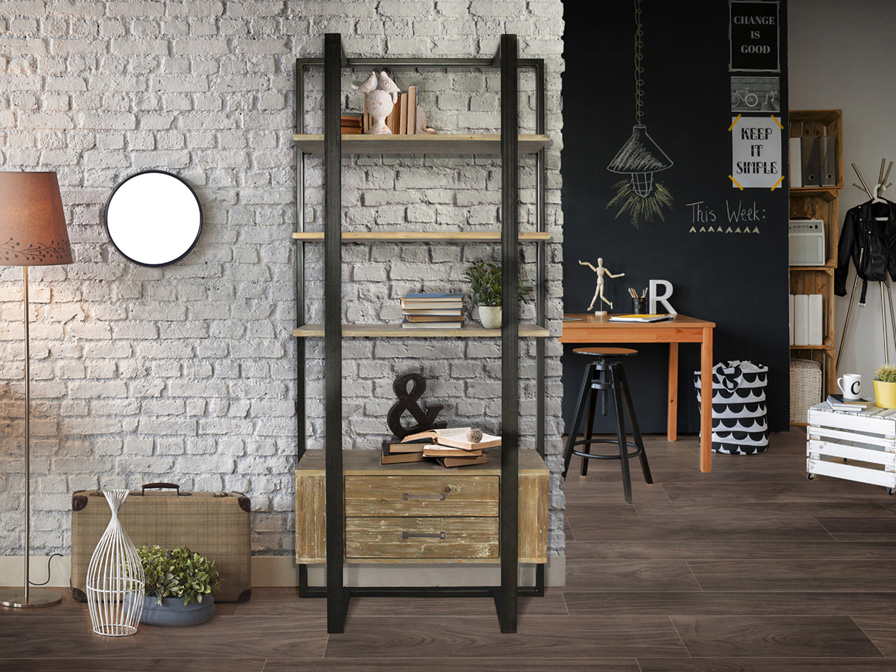 Beams, brick, metal and concrete are the key elements for any home looking to take an industrial style, one that seeks simplicity in structures.
Decorating in an industrial style means including decorative objects and furniture that have somewhat 'retro' or vintage look, that look worn down or even rusted from the passing of time. The kind of furniture, with its cold, dark and powerful colors, makes its presence felt in the room.
Steel and metal are crucial to achieving an industrial style. To make up for the 'coldness' of these materials, wood is a material that goes a long way toward balancing it out. One example is a metal shelf, like the Bonn by Schuller, with shelves made of old spruce wood.
The Milenia coffee table is made of antique elm wood, its rustic finish paired with stainless steel.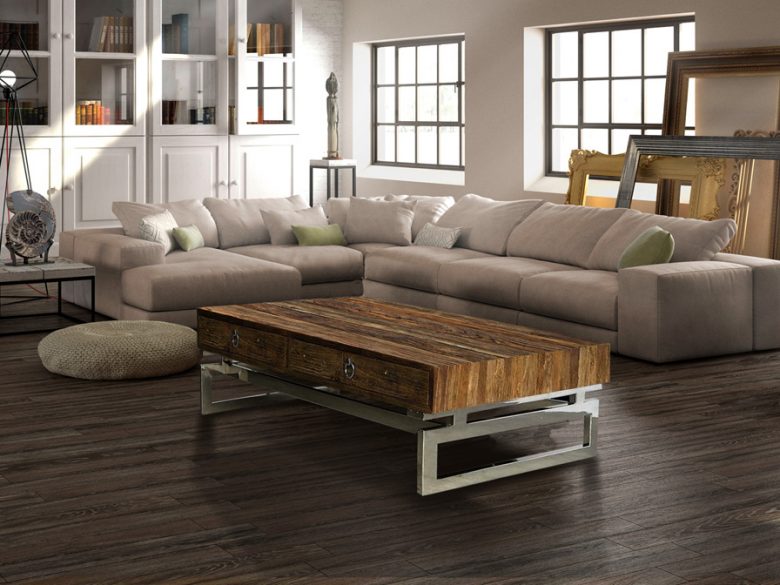 Very trendy vintage dressers
Sideboards are an important item. The Dresde sideboard in wood and metal and aged brass plating, with a bottom structure reminiscent of factory piping, is typical of this 1950s New York style.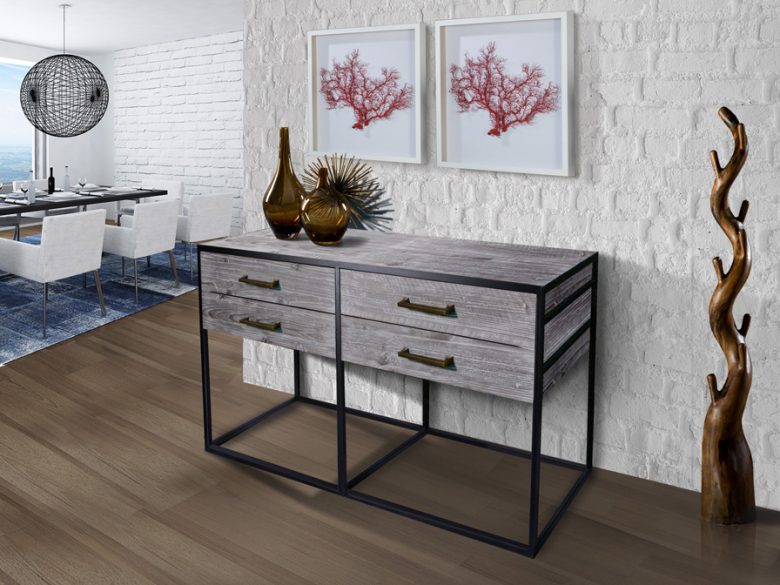 The Lecco sideboard plays with contrasting black and gray, iron pipes and wood.
Industrial style lighting and decorating
It is not about cluttering up the space, but rather choosing the right objects. Some glass bottles or a clock like the Nantes clock, which lets you see into its inner mechanisms.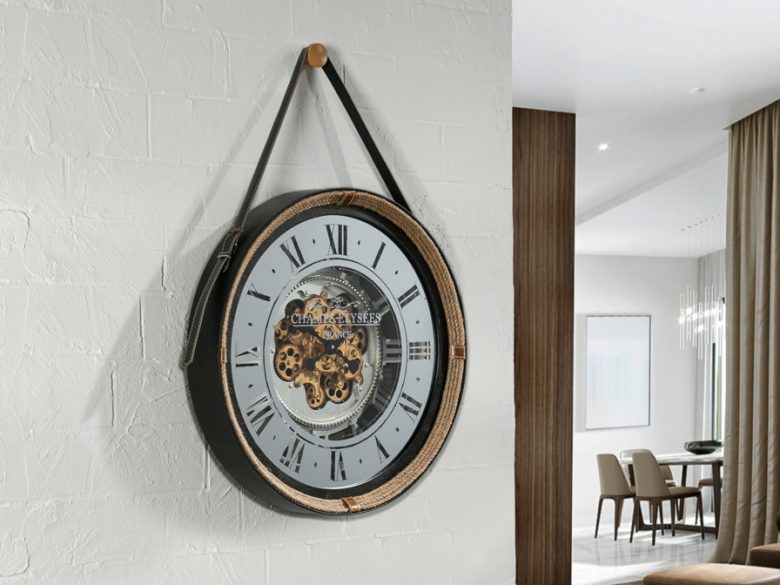 Retro ceiling lamps are another must-have for this kind of decor. The Fox model by Schuller is one example of this.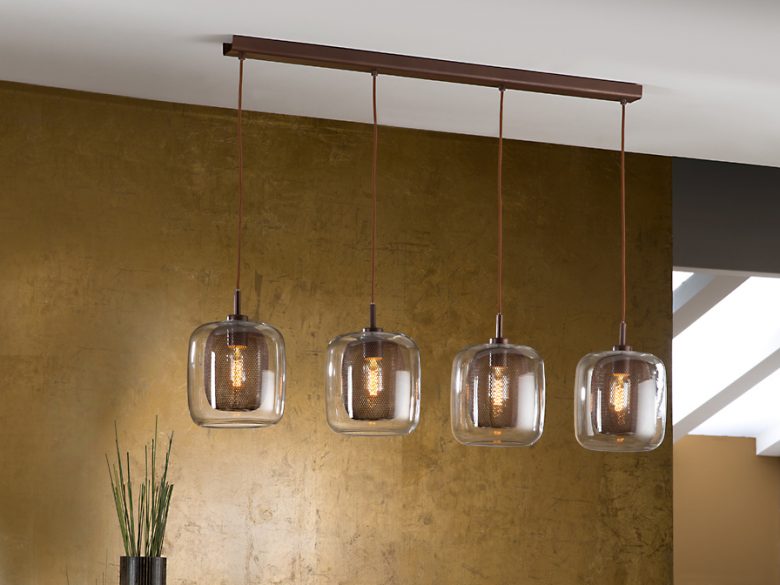 Spaces with open floor plans and large windows should also be taken into consideration for this kind of decor, which never goes out of fashion.