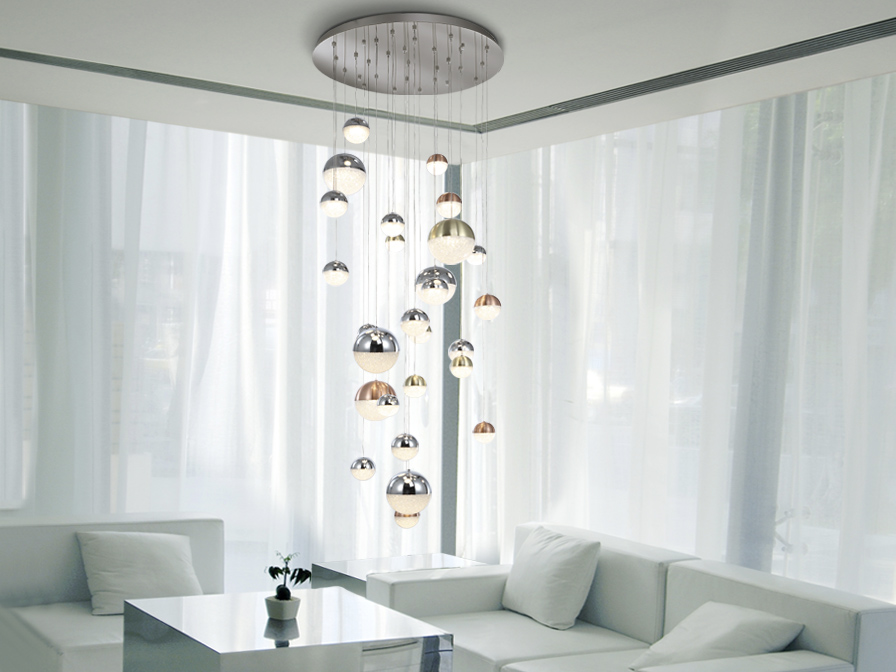 It's been a long time since lamps went from being used for lighting only to becoming decorative objects too. With avant-garde, industrial, minimalist and classic styles, Schuller offers a wide range of lamps for finding what best suits your style. Get to know our large-size lamps in this article.
Big lamps, different options
When decorating, keep large-sized lamps in mind, especially when separating spaces or creating unique settings. Glass can be molded to the latest trends, like in the case of our Estratos model. A lamp made of chrome-finished metal with balls and beads of faceted "Asfour" crystal, hanging from metallic threads in the shape of four spheres. A lamp designed to create an interesting optical effect.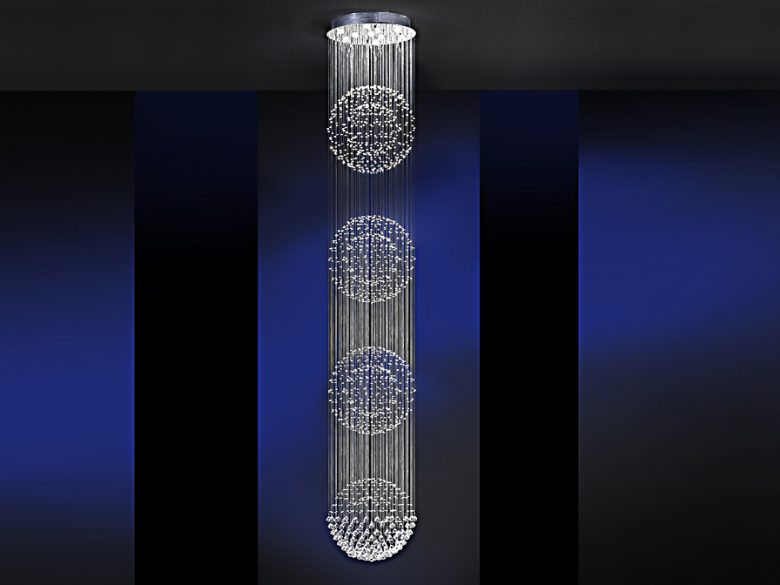 Metal is another featured material in these kinds of lamps. More classical in design, the Rocío model is composed of light shades in the shape of glass droplets with decorative bubbles inside.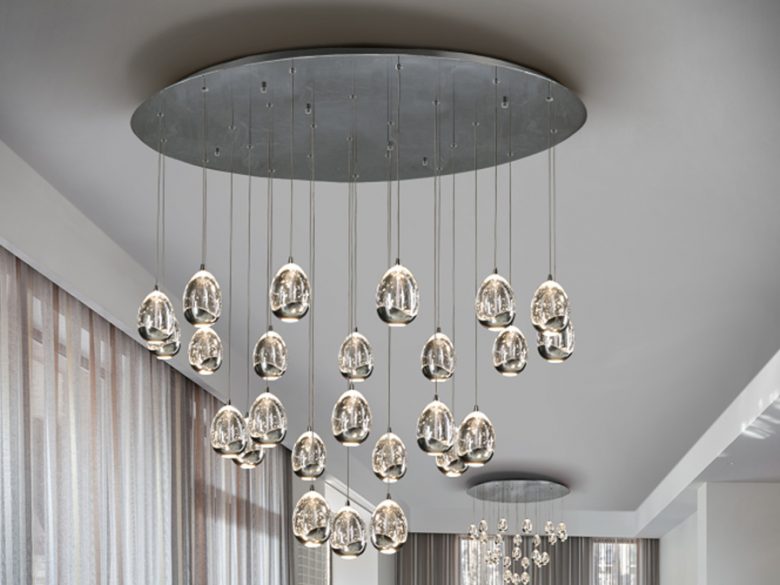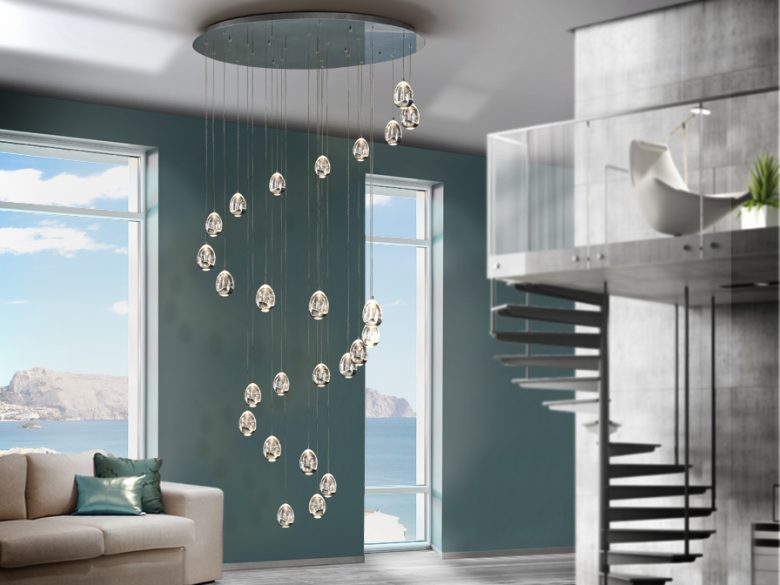 Copper in tiny detail adds a touch of warmth. This metallic finish combined with glass is at the top of the latest trends in lighting. Sphere is one of our models in which copper takes front and center. Its sphere-shaped light shades will lend any room an innovative and futuristic touch.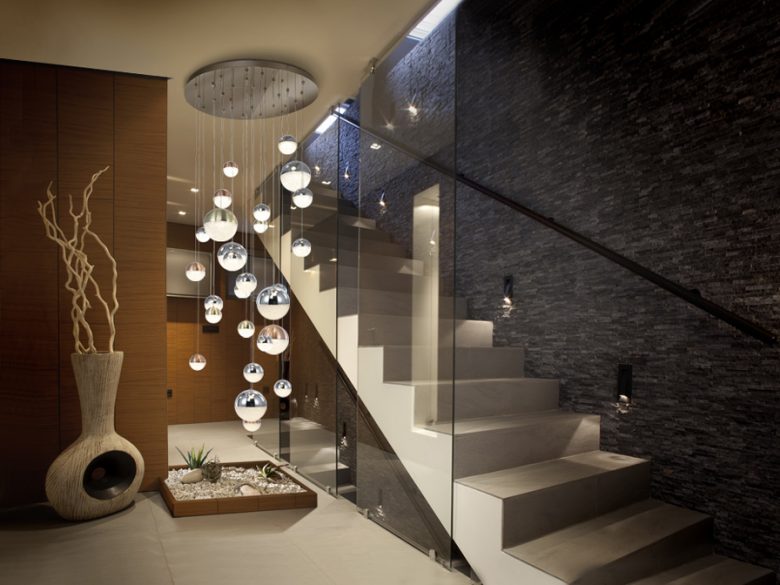 Its geometric style perfectly suits rooms designed in a strong industrial style or large lofts. The Espiral model is made of metallic spiral pendulums that take the shape of four spheres.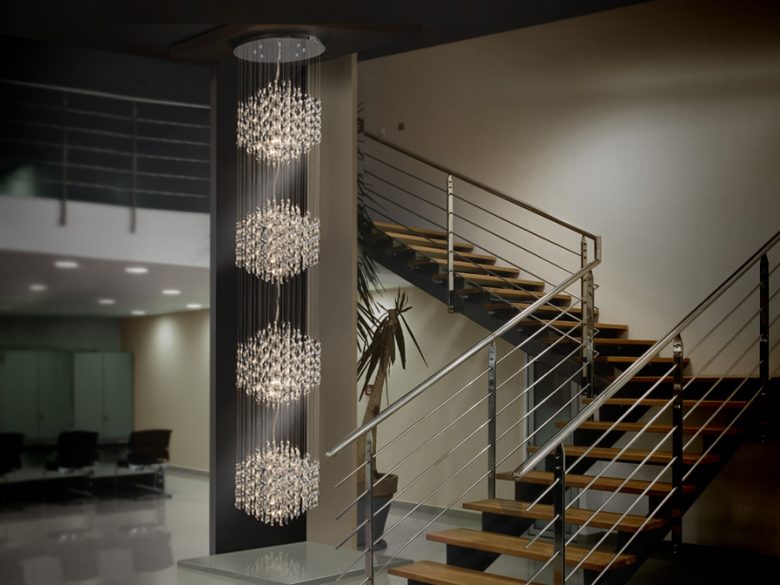 Great options for brightening up your home in the latest trends and making comfortable, uniquely-designed spaces.