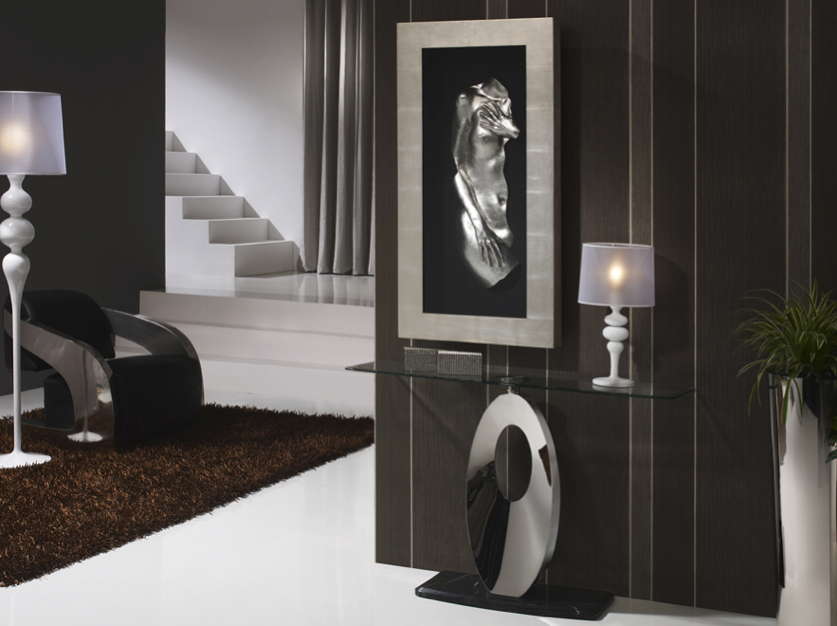 This piece of furniture helps us put order to our home's entryway or other rooms, while complementing its décor at the same time. Let's talk about console tables, which are roaring back into the limelight after decades of neglect. With legs, with drawers, in wood, glass, steel or a combination of different materials, at Schuller we have some trends to show you.
The more classic console tables, such as the Antica model, are contoured into shapes and feature wood. To give it a more modern touch, this noble material is combined with polished steel, an original combination. Placing a small lamp or candles on this kind of furniture is perfect for decorating the space.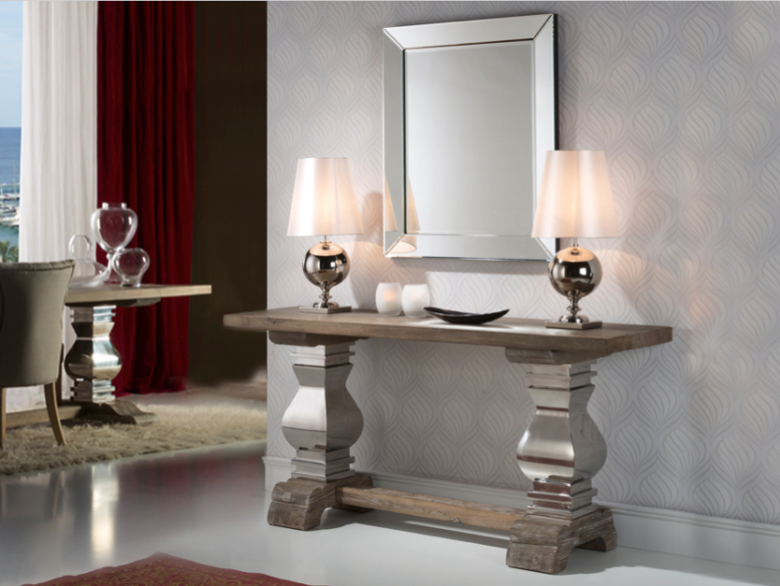 Another option is the Barroque model, in stainless steel with a glass top and curved legs. Because of its size, it is perfect for the entryway to your home or in the corridor, where you can leave keys, sunglasses or your wallet, for example. It's just a matter of combining a decades-old style with the present-day needs of every home.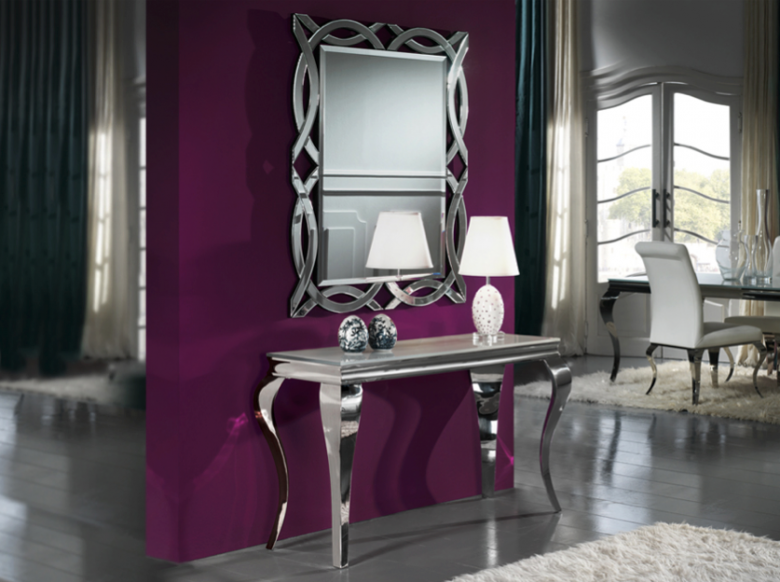 If you are looking for something more up-to-date, modern and minimalist, the Calima and Luna models are made of stainless steel with glass top. Choose which set of legs you like best and place it in the hall for a very elegant touch.
Looking for a console table for a small space but with a sense of amplitude? The Glass II, with its curved clear glass and beech wood, has been designed to give your entryway a chic and modern touch. And if you'd rather have all glass, choose the Glass model.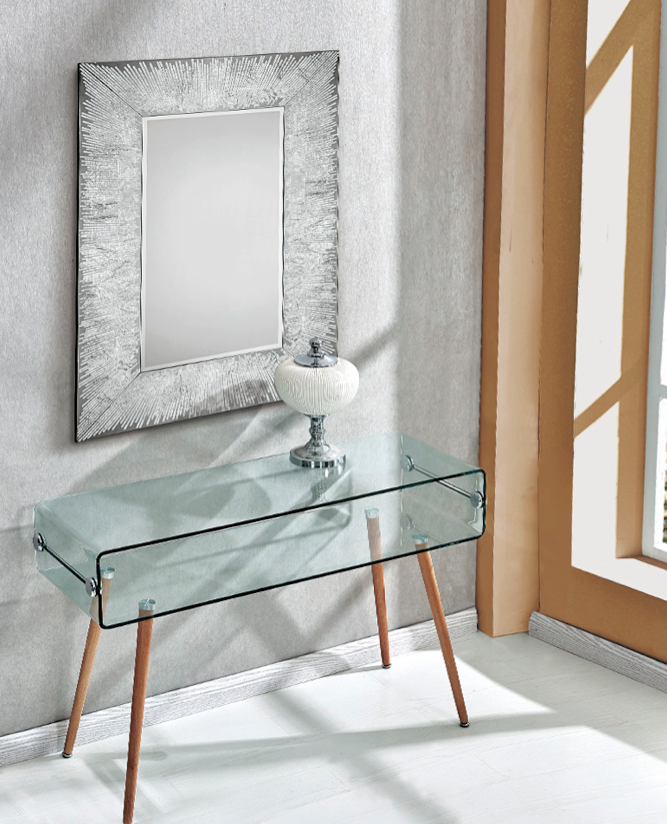 Easy to match to your home's decor and to customize for every room, console tables have become a must-have piece of furniture. Perfect for making your home into a stylish one.