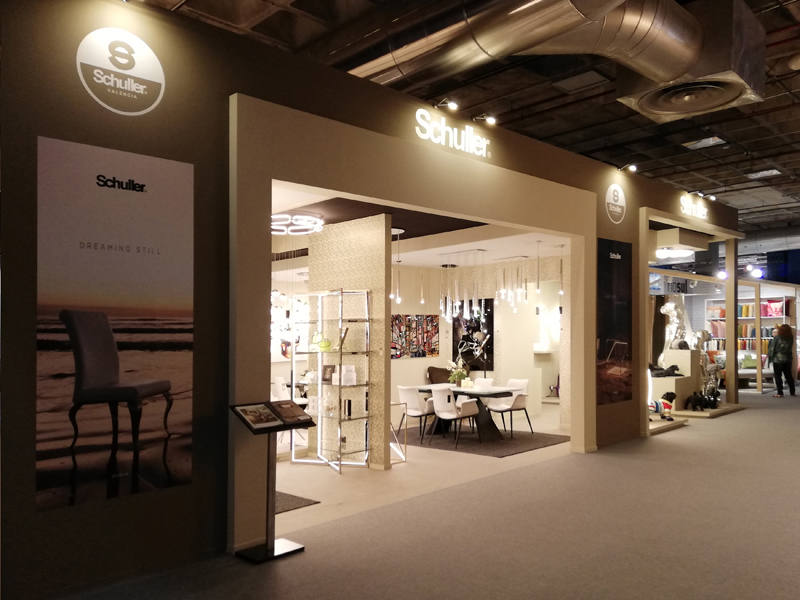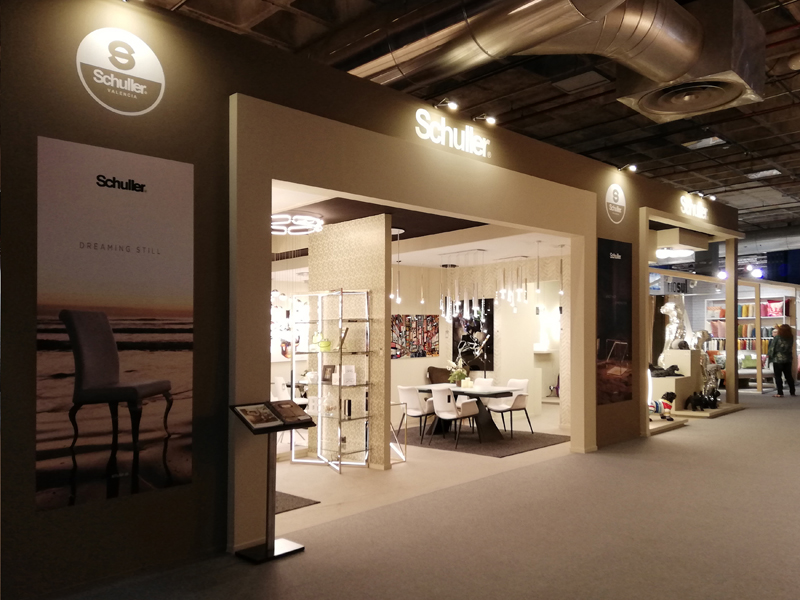 In September 2019, we attended the INTERGIFT fair, a major trade fair in the gifts and decoration sector in Spain and Portugal, to present our new catalog and all our latest products in lighting, furniture, mirrors, pictures and decorative figures.
This was the 77th edition of the event, which was attended by over 38,000 visitors. The Schuller stand at Intergift is the perfect showcase for bringing international recognition to our new collections and the unique pieces that will be featured in decoration all over the world.
New collections, exclusive pieces
At this latest event, Schuller presented the various collections from 2019 and the most significant pieces from each one, which were all very warmly received at the fair. The most notable piece of furniture was the ALAI extendable  dining room table, which has a matte black metal finish and tempered glass top, printed with a veined white texture or rust brown. Another highlight was the MIKA model. An extendable table made of stainless steel featuring a high gloss finish and a safety glass top.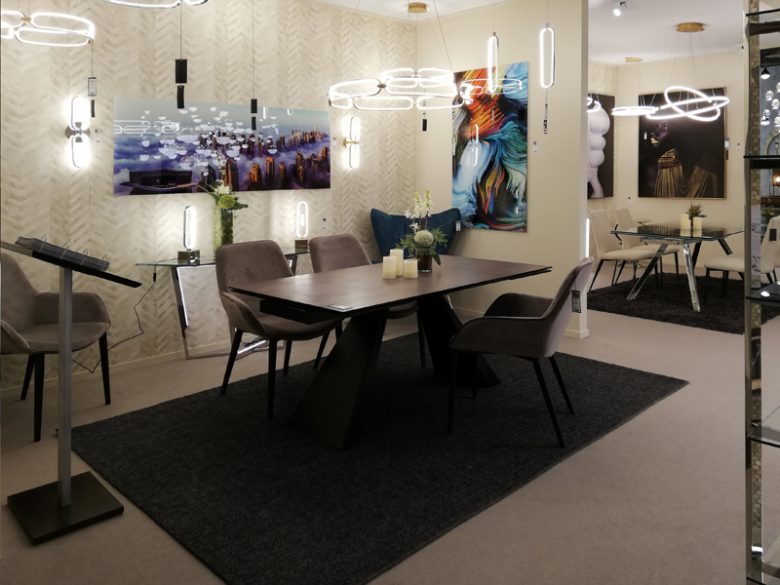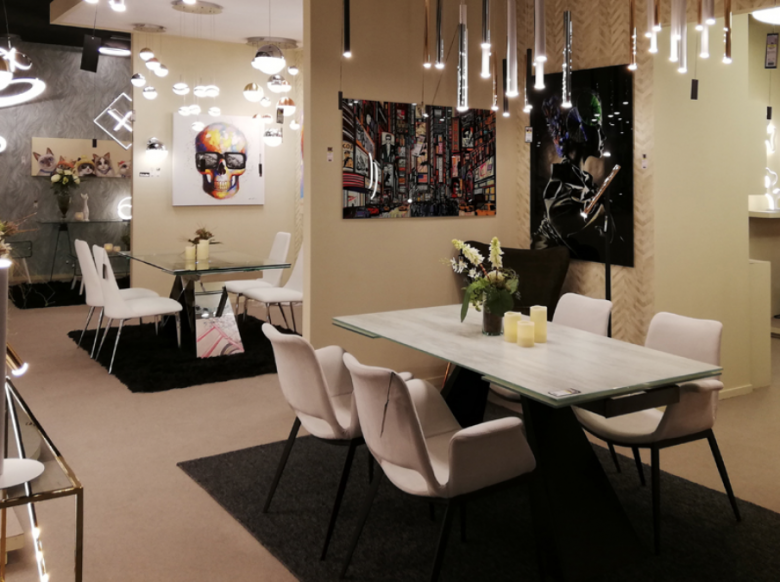 MIRNA was one of several collections presented at Intergift to be used when furnishing various kinds of spaces. A pure design, with basic lines made from tempered glass and solid MDF joints plated and lacquered in black. An option designed to go in any room of the house (dining room, hall, office, etc.)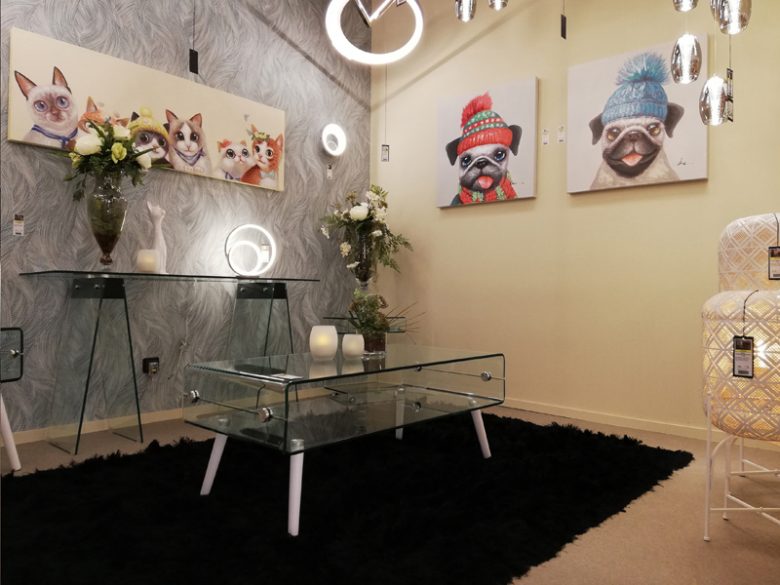 In lighting, the minimalist designs of the Varas collection, with finishes combining matte white metal, chrome, bright gold and matte black, which contrast with the Colette models, made of brushed aluminum and a gold or chrome finish. Both collections were highlights at the latest edition of Intergift.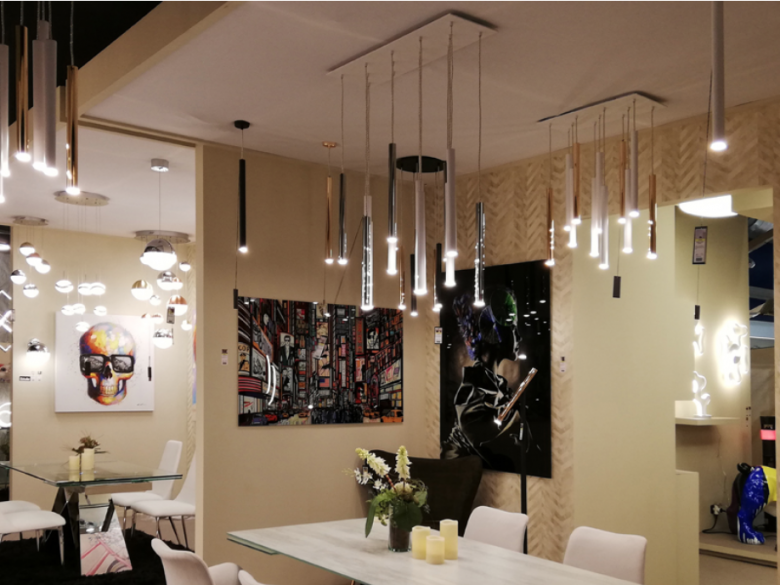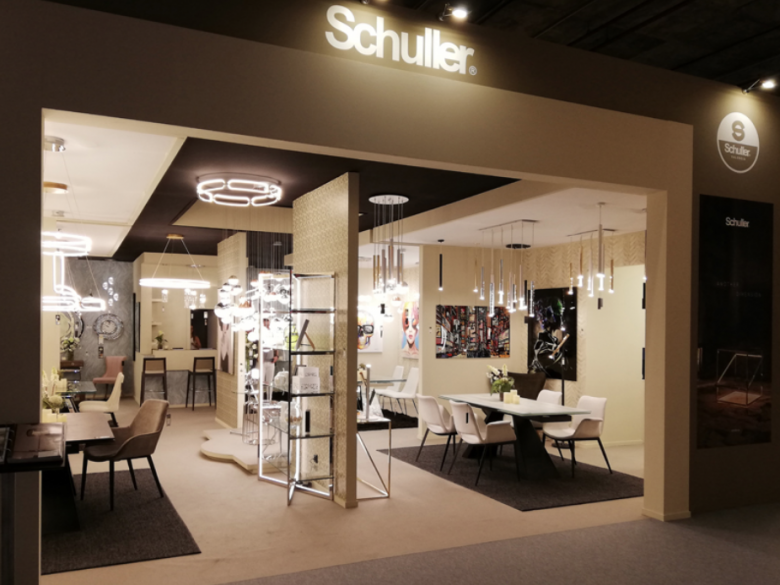 The Elipse lamps were also star pieces at this fair, a standard bearer in decoration. The LED light diffuser that is fully integrated into the oval design of this lamp creates very visually dynamic shapes of light.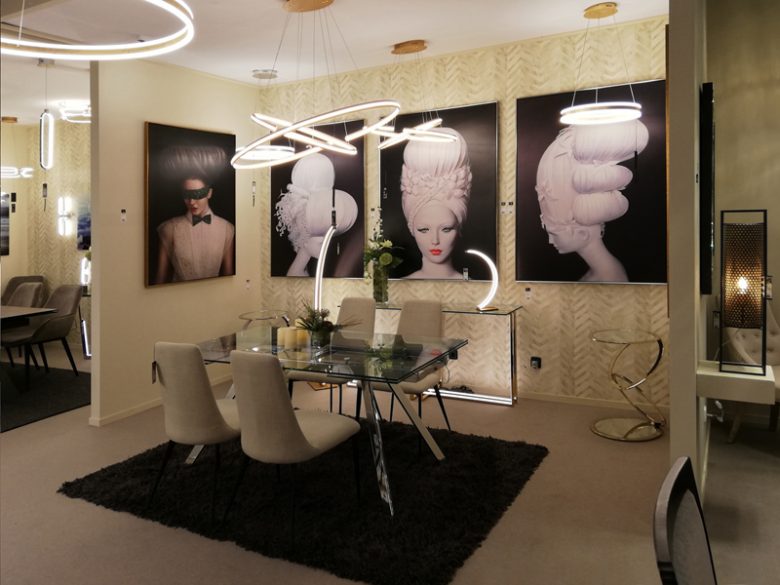 Also favorites at the fair were the new large-size photographs for decorating large spaces and the large animal figures decorated with broken glass or mirror mosaic.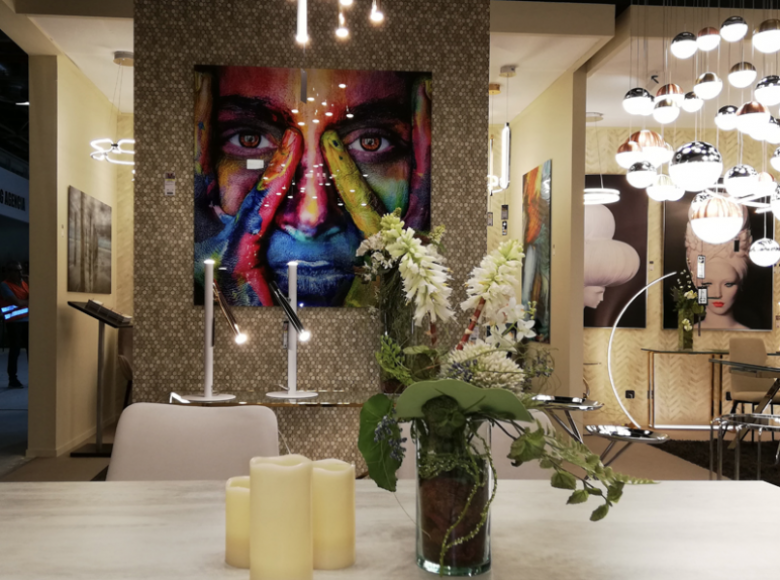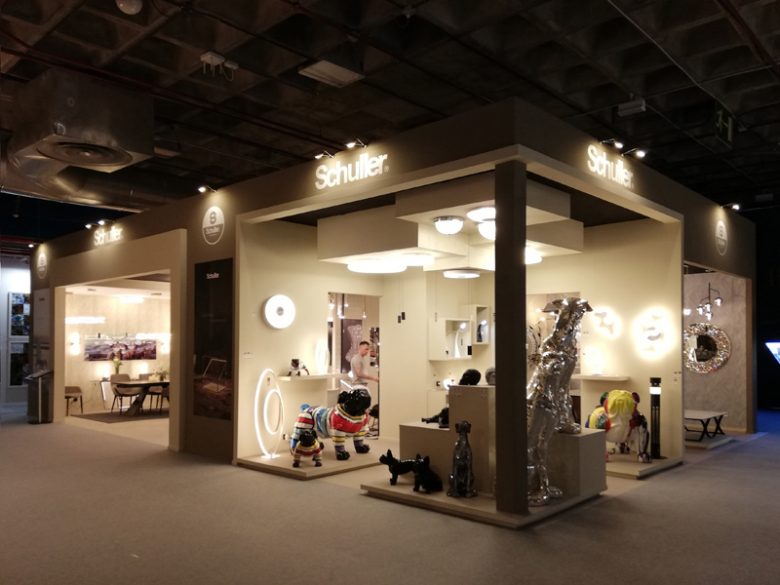 All our latest products were warmly received by the professional public and customers who visited our stand. As compared to past years, we have seen an increase both in the number of visits and in direct sales and new contacts.
A very positive outcome that motivates us to further our international expansion, which will be continued with the upcoming visit to the Hong Kong International Lighting Fair,to be held from October 27 to 30, 2019 in a new location, in Hall 1 level 1 (Aurora), stand 1C-B25, Hong Kong Convention & Exhibition Center. A new opportunity to show our collections to another market with new products, new designs, new finishes and new product lines.