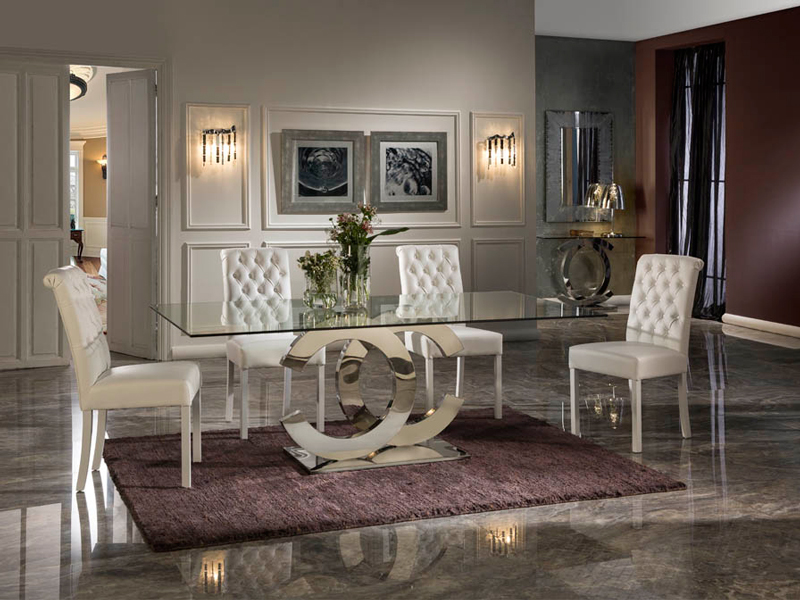 The dining room is one of the places where we spend the most time with friends and family. A good meal followed by good conversation should never be missed out on. To make these moments comfortable and stylish, be sure to have a look at the dining room tables we have to offer.
Glass is back
For a while, more rustic styles have been prevailing over other styles. Now glass has made its way back to center stage and dining room tables are once the key to giving a greater feeling of spaciousness and light.
These elegant and sophisticated pieces of designer furniture are also very easy to clean.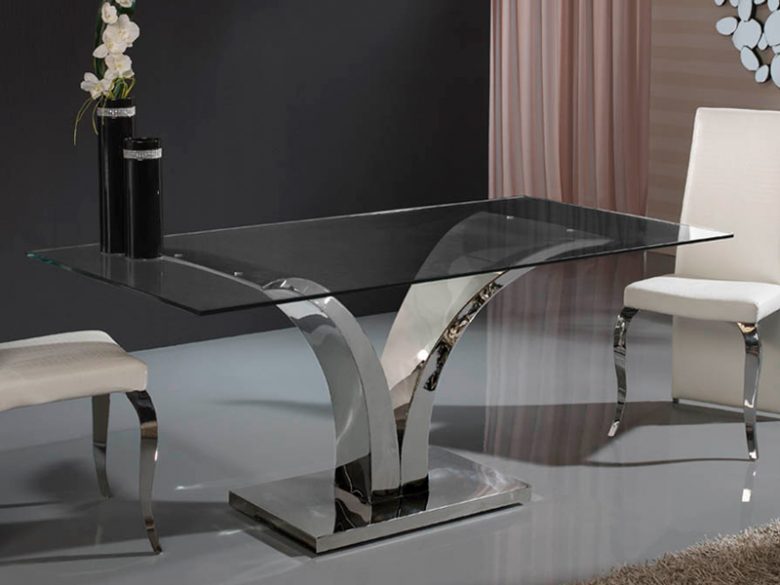 Isabella dining room table by Schuller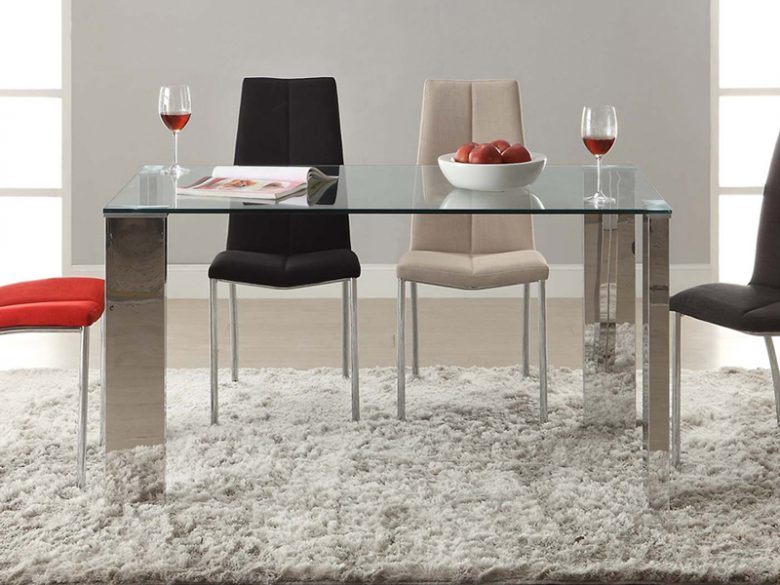 Malibu dining room table by Schuller
There are options for extendable tempered glass tables on the market, so you don't have to give up on saving space. Schuller's Dublin model, made with stainless steel, extends out 2.19 yards long.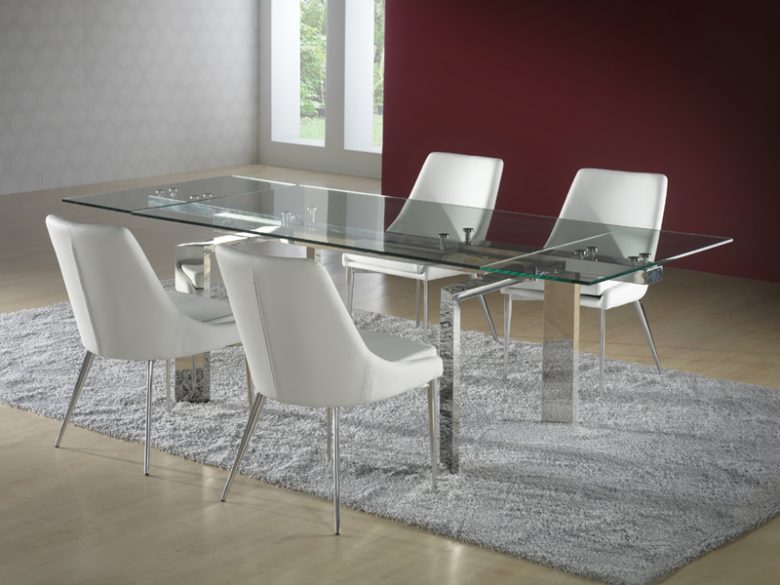 Schuller's Dublin dining room table
If you are looking for something more baroque, the Barroque model is the perfect choice for a more classical space. Its curved legs make it just right for matching with a glass lamp and candelabras or candles to give it a touch of warmth.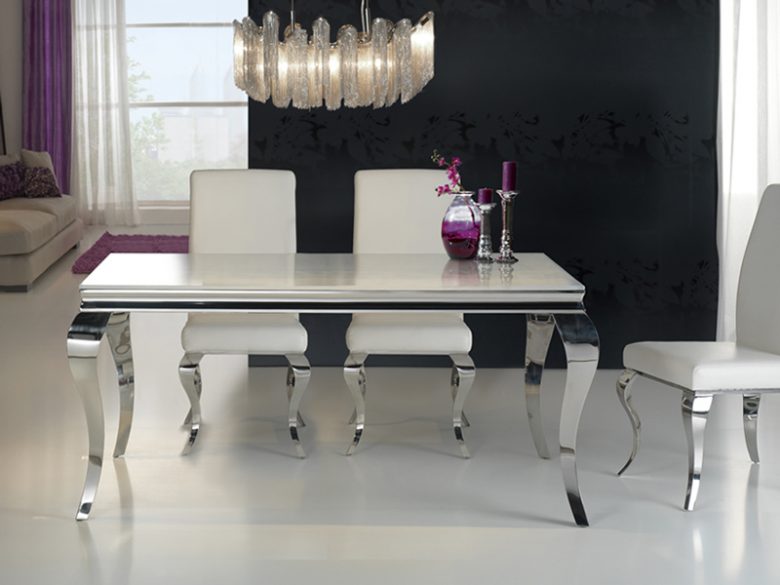 Barroque dining room table by Schuller
If you'd rather go for an oval-shaped table, the Alba model is perfect if you are also looking for a table that will open up whenever you need it to.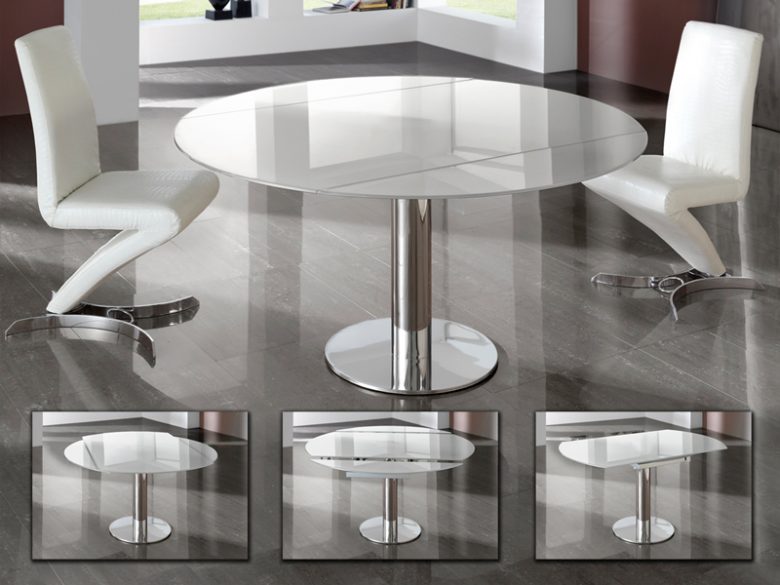 Alba dining room table by Schuller
Wood, a fresh take on an old friend
If you love wood and the warmth it adds, go bold with combinations like wood and black, like in the Veronica model, with its ash veneer and natural finish and its metallic base with matte black finish.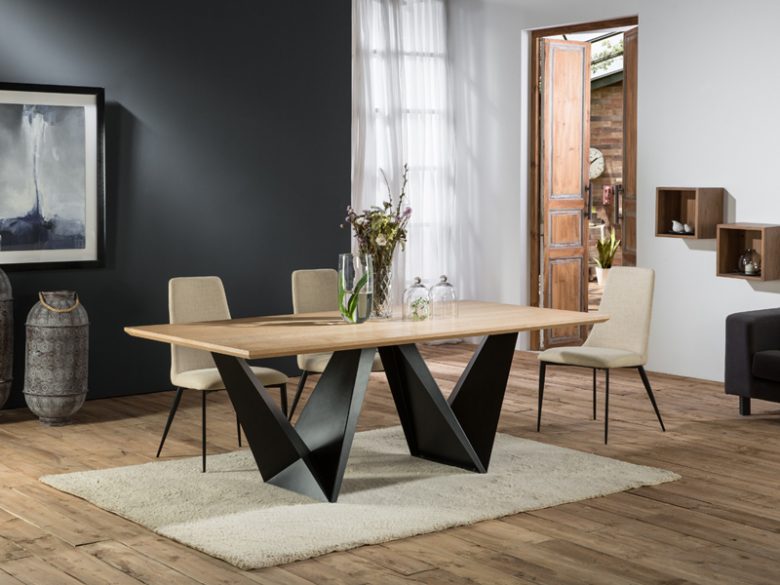 Veronica dining room table by Schuller
There is lots to choose from when looking for your style in modern dining rooms. Play around with different lighting and enjoy your time around the table with friends and family.