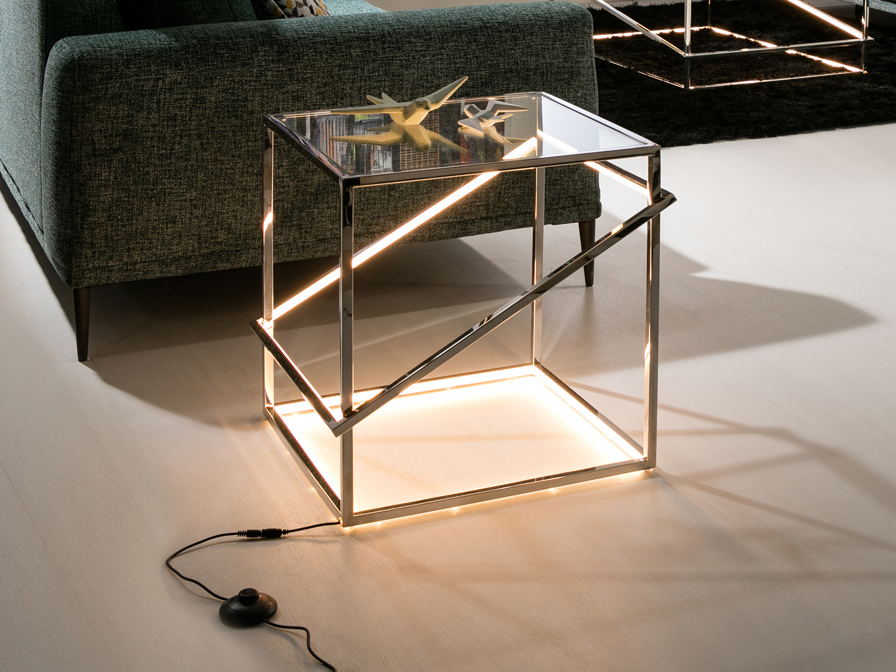 Schuller presents the Moonlight and Aurea furniture collections, a series of stainless-steel pieces in a polished finish with integrated strips of LED lighting that gives off a soft ambient light through its polycarbonate diffusers. The table tops are made of 10 mm tempered glass. These collections are available with steel or gold-plated finishes.
The innovative design of each piece in this collection is inspired by straight, perfectly proportioned lines of lighting that give the décor a uniform sense of harmony.
Moonlight Collection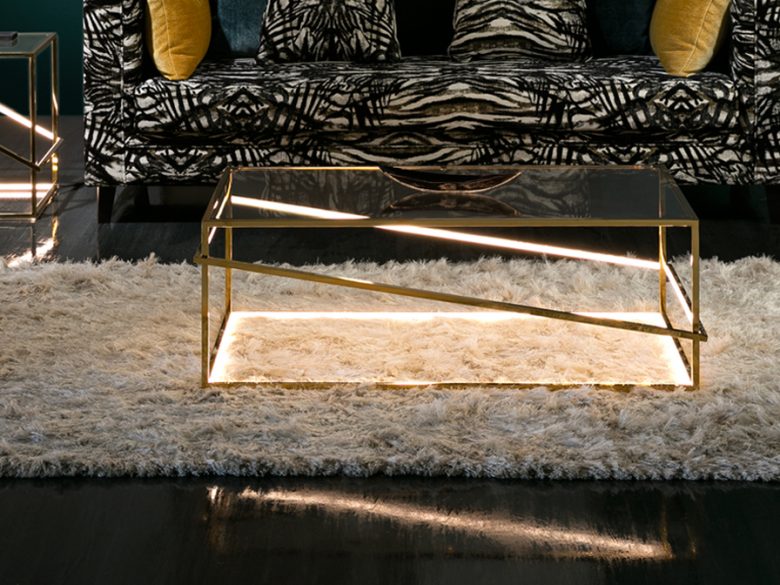 The Moonlight collection is made up of a side table, a coffee table and a console table. The glowing warm light emanating from its lines creates a warm and sophisticated ambiance. A furniture collection that blends naturalness and avant-garde in home decorating.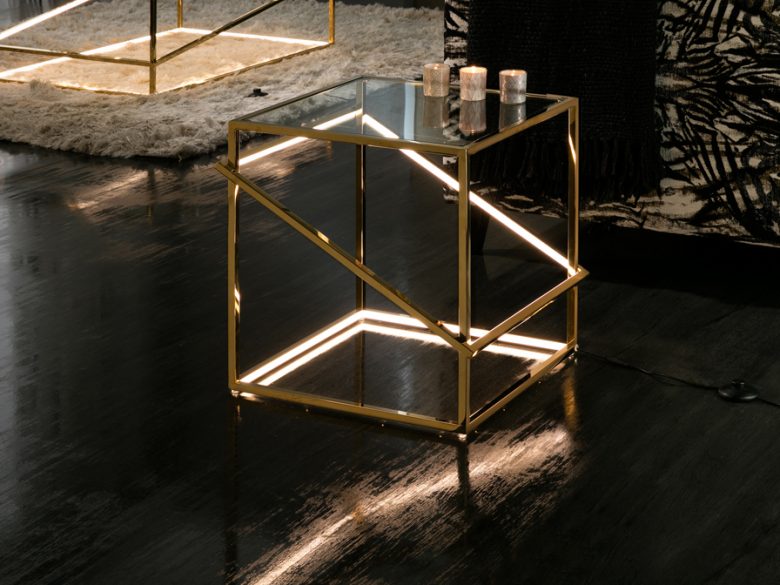 This furniture's contemporary style and the visual lightness of its shapes give the room a simple and yet sophisticated feel. Creating a cozy, glowing ambiance that invites you in to stay.
Aurea Collection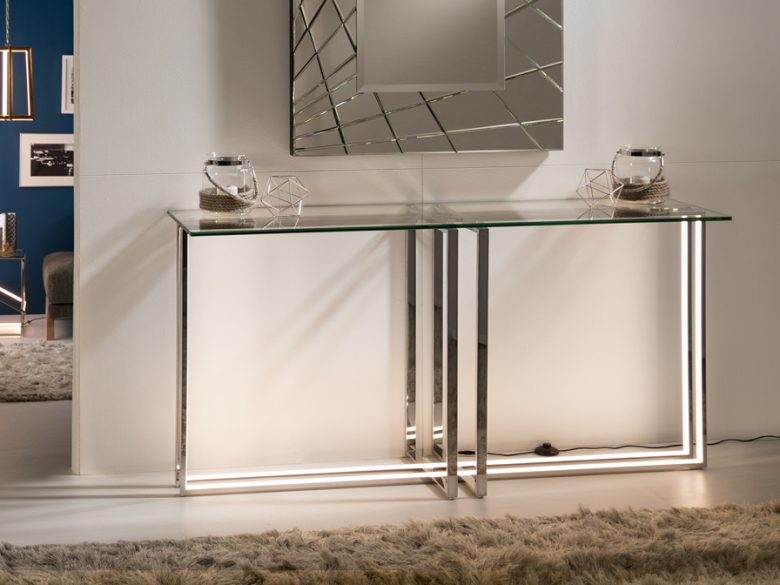 The Aurea collection is made up of a magnificent console table that join three elements into one: its steel, glass and light, along with the simplicity of its character, create a perfect combination for modern and contemporary settings.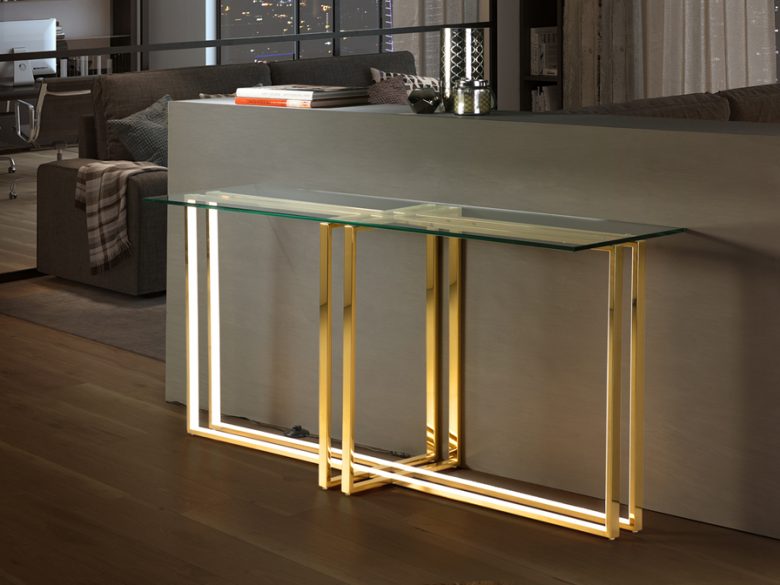 The console table is a versatile and lightweight piece that, besides its place in the entryway, can also take on other functions, for example, it can run along the back side of a sofa in the living room, or as the fulcrum in a corridor, or for decorating a hallway.
It is undoubtedly a collection that goes beyond the limits of the conventional through its clean, minimalist design, with natural and geometric shapes that never go unnoticed.